Anteprima Spring-Summer 2013 collection at Milan fashion week
Whole, light, shimmering. This is the season for women to inspire. To shine, with joy, elegance, confidence. A season with all the seasons within.
Layers of the retro and contemporary and high-tech, transcending. Reflecting circles of whites, golds, silvers, powders. A season for intelligence and transparency. Fine fabrics flowing, billowing. With happiness and comfort, one complementing the other. Feel the texture, the geometry.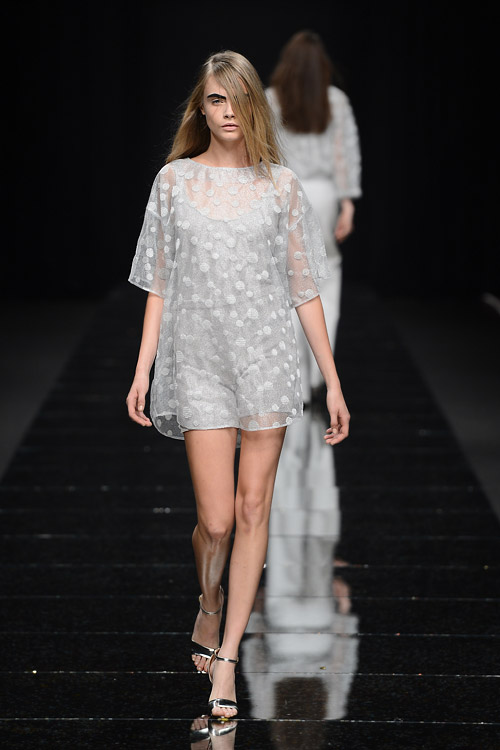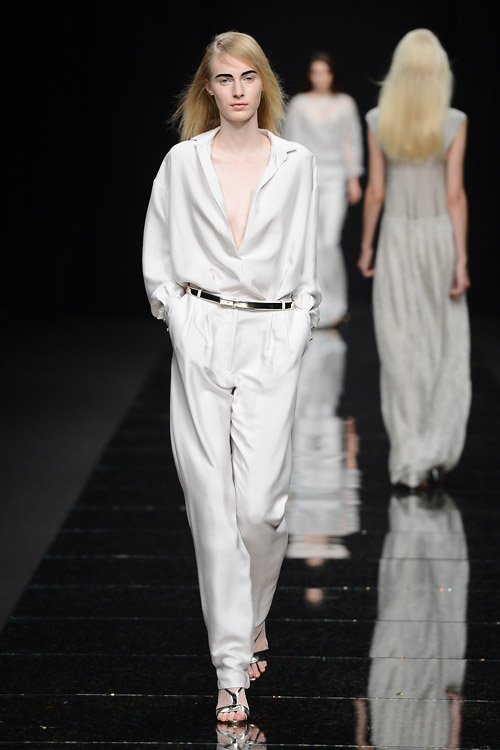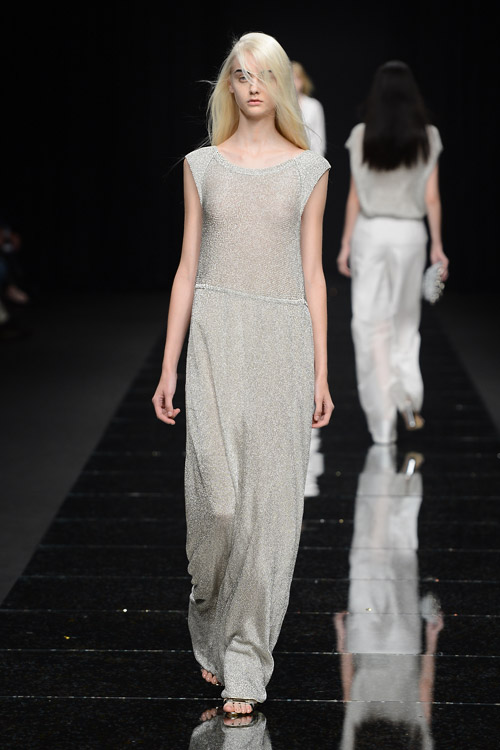 The sheer grace of silhouettes and satin. The boldness of metallic mesh and all-overs. Knitted, pleated, silken, sequins… A-lined, fluid, straight, wide… And fine sandals with platinum heels to lift you.
This is a season embroidered with womanly beauty and light. Woven with sophistication and simplicity, softness and stamina. The woman's body echoes everything. Feel the best this season from Anteprima.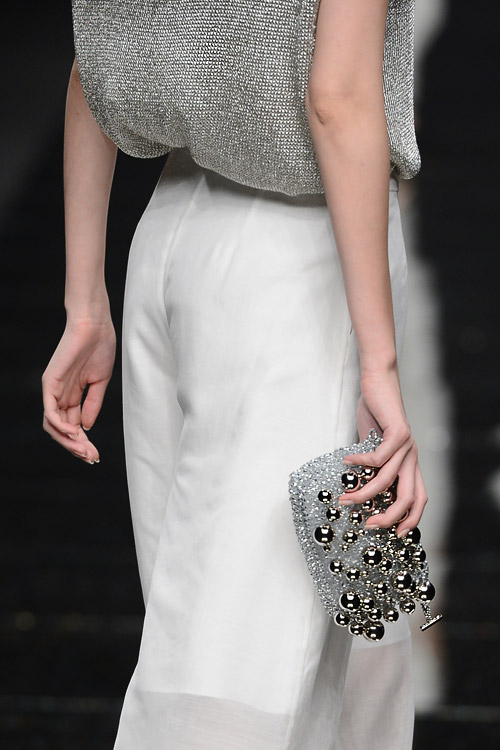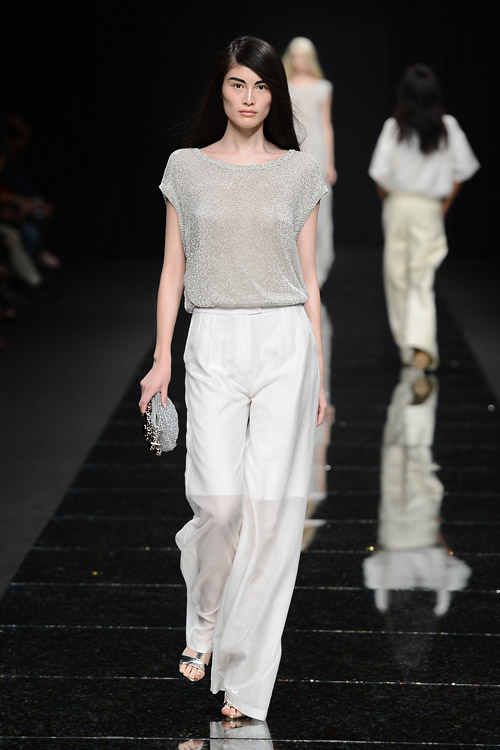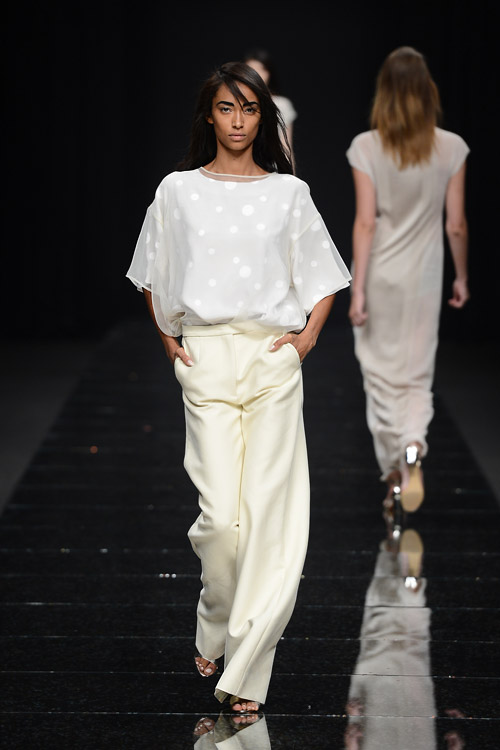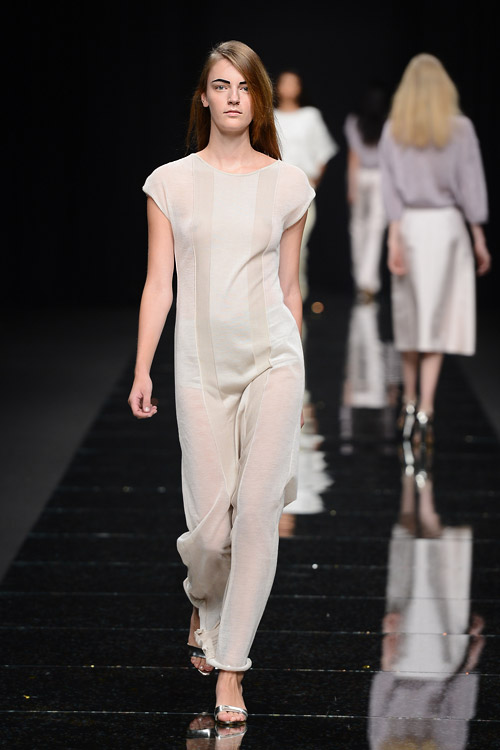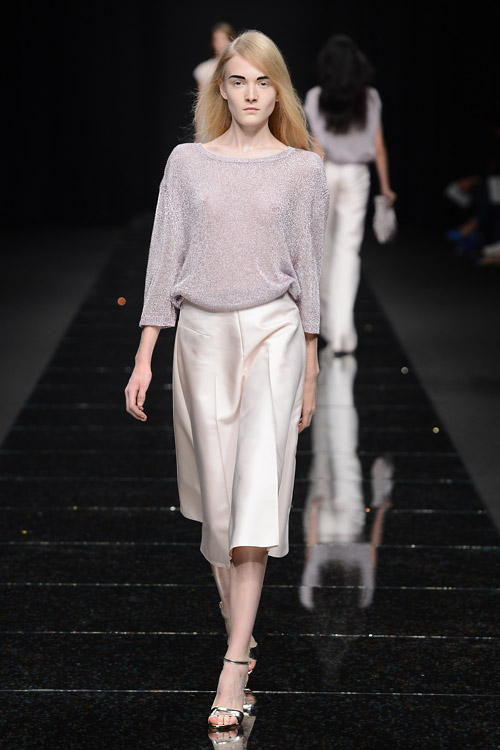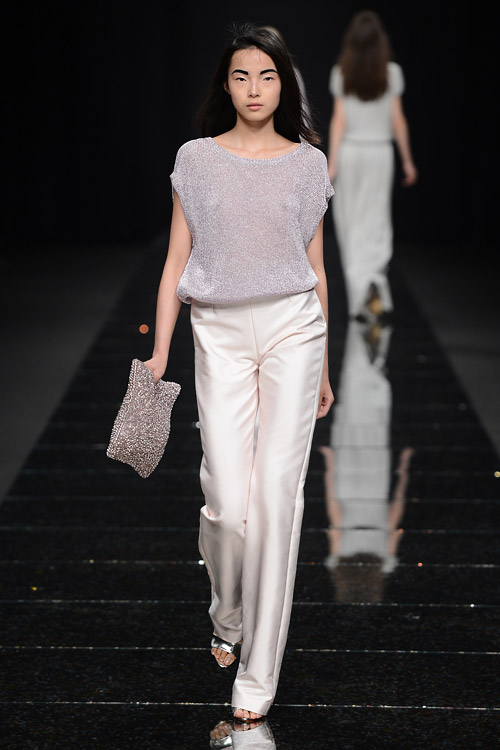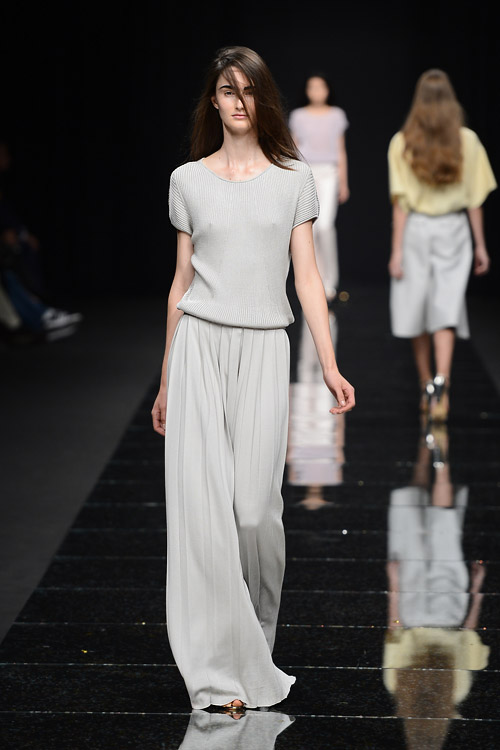 Photos: Image.net


Hits: 9925 | Leave a comment