Paris Fashion Week: Damir Doma Spring/Summer 2013 collection Urban 'collage'
After the end of Milan fashion week, now the fashion world looks at the collections presented at Paris fashion week, which began on 25 September, where are expected the creations for Spring-Summer 2013 of brands like Jan Paul Gaultier, Dior, Valentino and Balmain.
The Croatian-born designer Damir Doma presented his Spring-Summer 2013 collection urban 'collage' yesterday. Fluid silks are pairing with military-inspired coats and perfect detailing, mat with luminous textures.
"I wanted a collection full of power. This season is a very urban person, a very confident, precise and structured human," the designer said backstage on day two of Paris Fashion Week.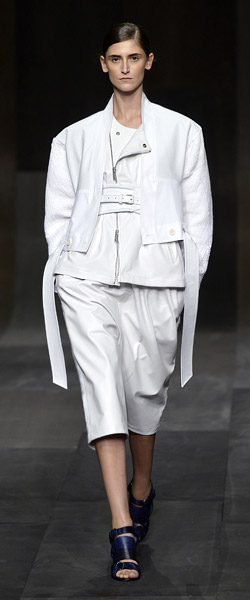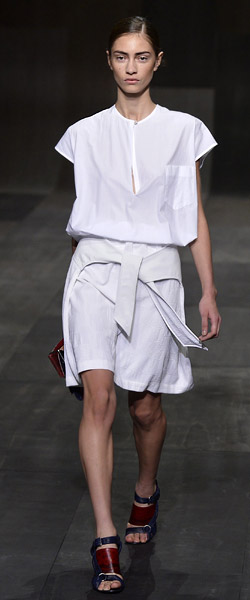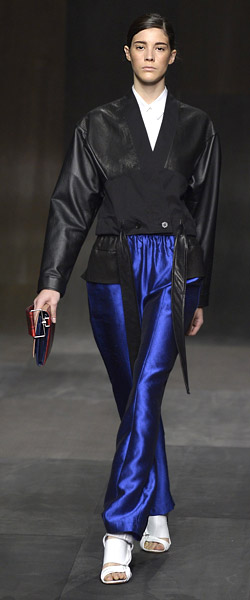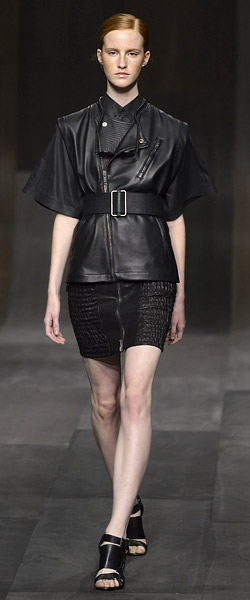 The colour palette in the collection includes black, navy and white, olive, splashes of turquoise, sapphire and rust. The designer explained that on the technical side, many of the pieces were cut up and reassembled, collage-style, with tops becoming bottoms and vice versa. High-waisted skirts and pants, for instance, had large drawstring pleats at the waist, initially part of a bag design, held up by utilitarian-style braces.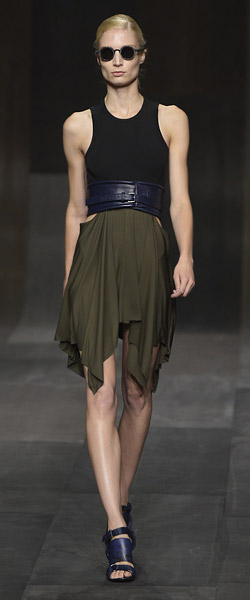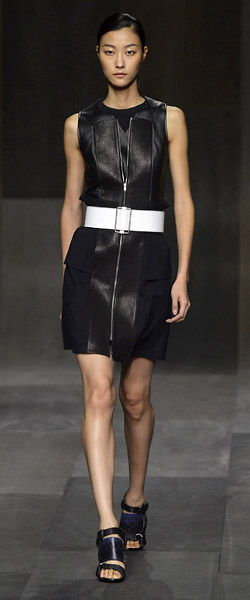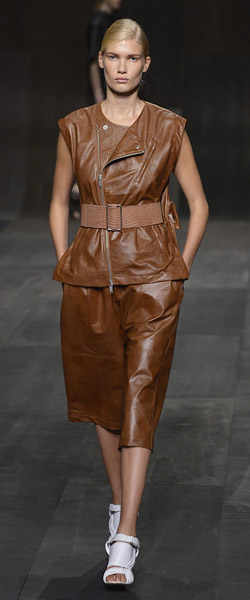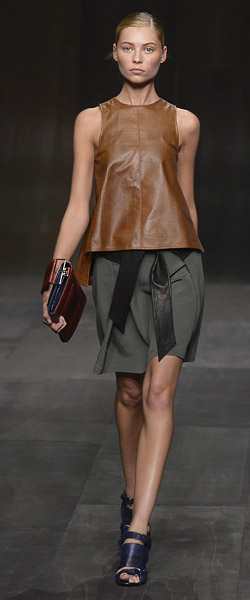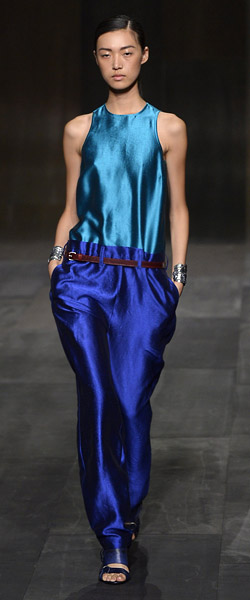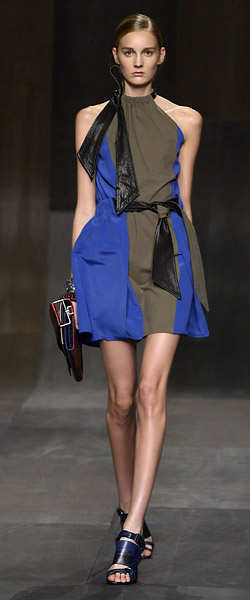 Photos:
1. - 11. Models of Damir Doma. Photo: EPA/BGNES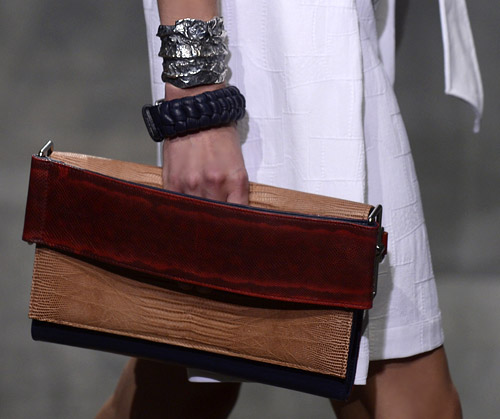 Hits: 8854 | Leave a comment