Chanel Review at Paris Fashion Week 2013
There is no doubt that Chanel is the universal language when it comes to the world of luxury fashion. That was clearly shown at the presentation of Karl Lagerfeld's Fall 2013 collection for the brand. Under the ornate glass ceiling of the Grand Palais, there was a gigantic, rotating globe with tiny Chanel flags planted wherever the brand is sold, which is pretty much everywhere except Africa, New Zealand and a few more places.

Sporty and sweet. Mannish, oversized coats.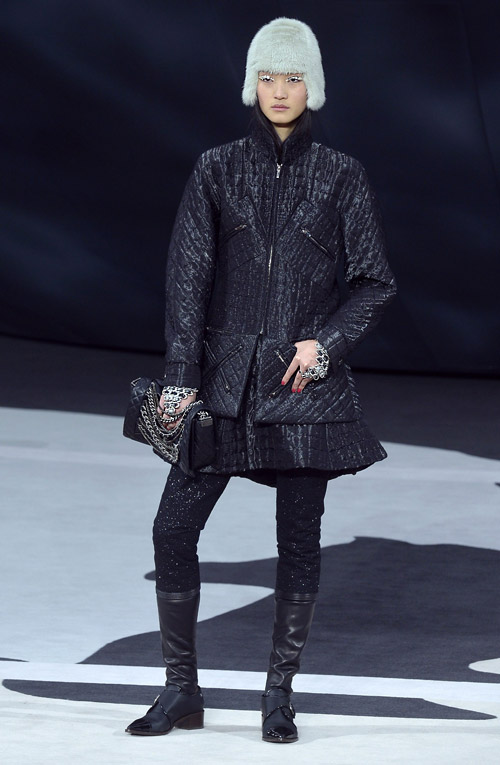 Chunky knits, like this one in cream, with front patch pockets and round knitted "pearls" at the neckline.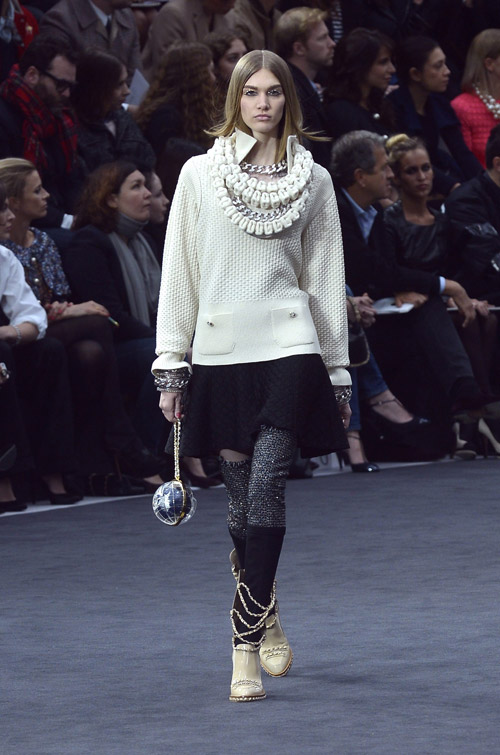 The new suit, which is a longer length tweed jacket or anorak, worn with a matching tweed skater skirt and thigh-high leather boots, or jeans with tweed patches on the legs.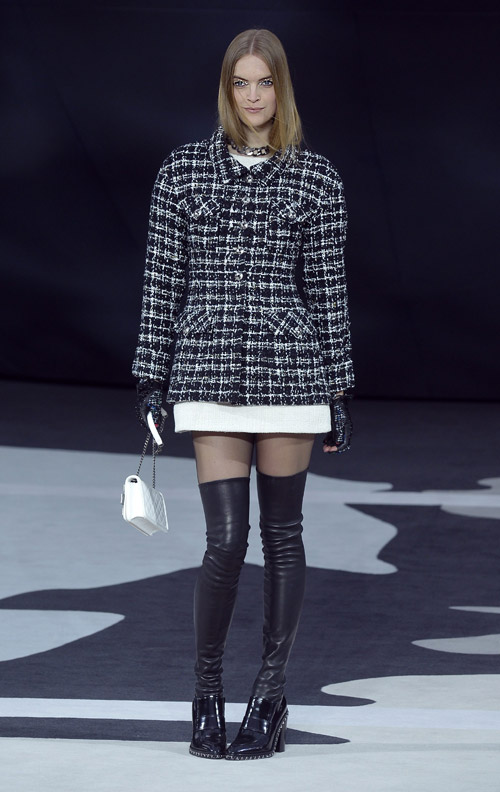 Little black dresses with flared skirts and puffy sleeves.
Quirky extras included colorful fur helmets and glittery eye makeup.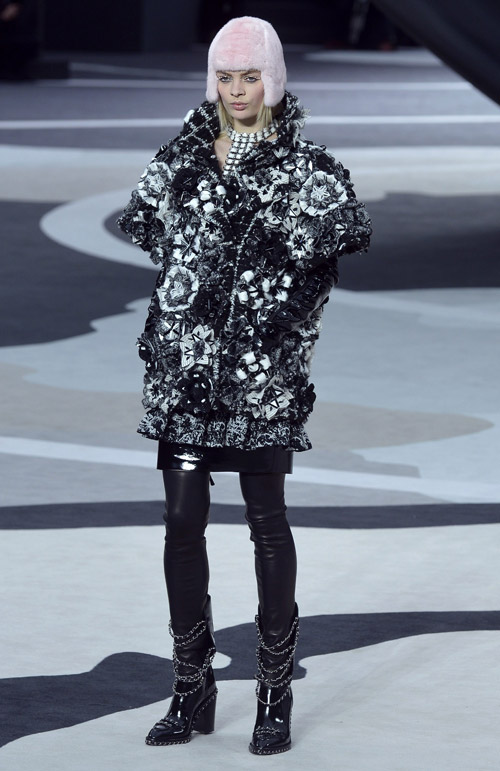 As for accessories, there were chain decorated biker boots, oversized, quilted leather clutches, acrylic, Lego-like minaudieres carried over from last season, and globe-shaped purses suspended from chain handles.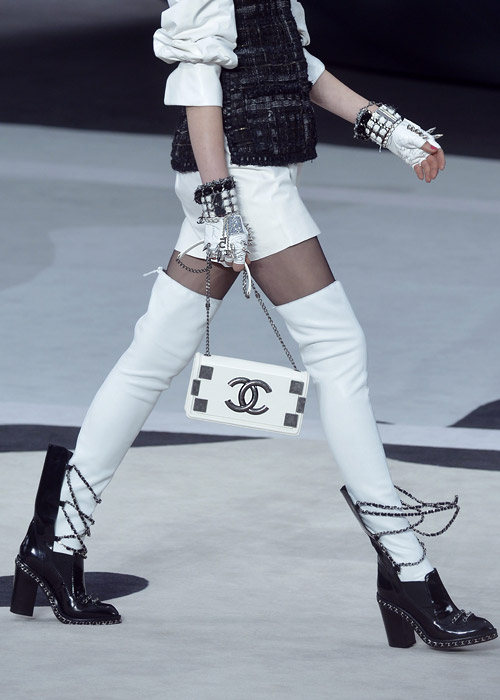 Photos: EPA

Hits: 8775 | Leave a comment