Senayan City Audi Fashion Nation, Indonesia - Rusly Tjohnardi's 2013 show
Rusly Tjohnardi Atelier is Indonesian Fashion house crafting beautiful hand-made wedding and evening gowns and cocktail dresses since 2002.

Rusly Tjohnardi's new 2013 collection was shown on 10 April during Senayan City Audi Fashion Nation Seventh Edition in Jakarta, Indonesia. Senayan City is one of the most prestigious and high-class malls in Jakarta.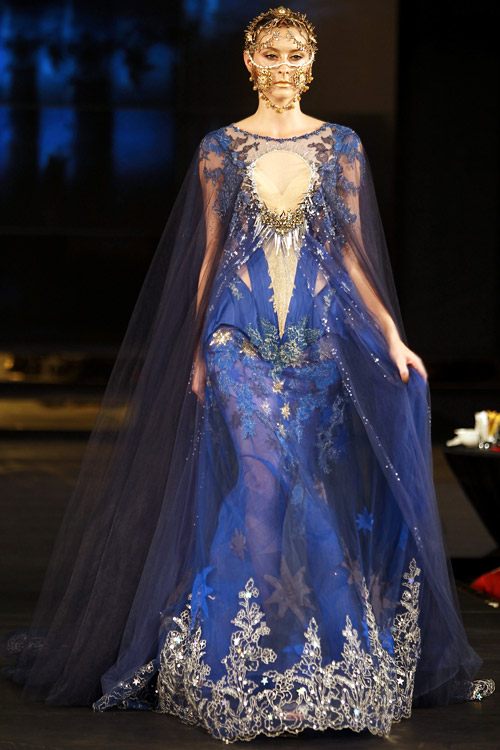 The show was marked by the theme 'Le Grande Soiree'. Most dresses and gown were made out of soft-colored tulle with a dash of blue, gold and green. It seems like the Creative Director Rusly Tjohnardi was inspired by Indian princesses.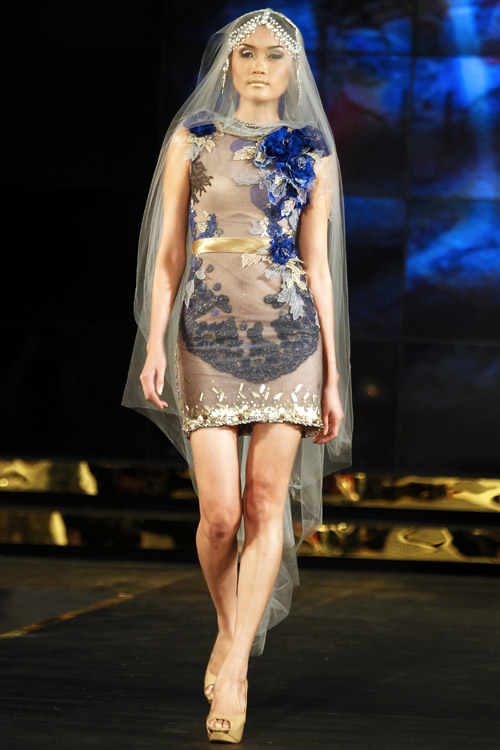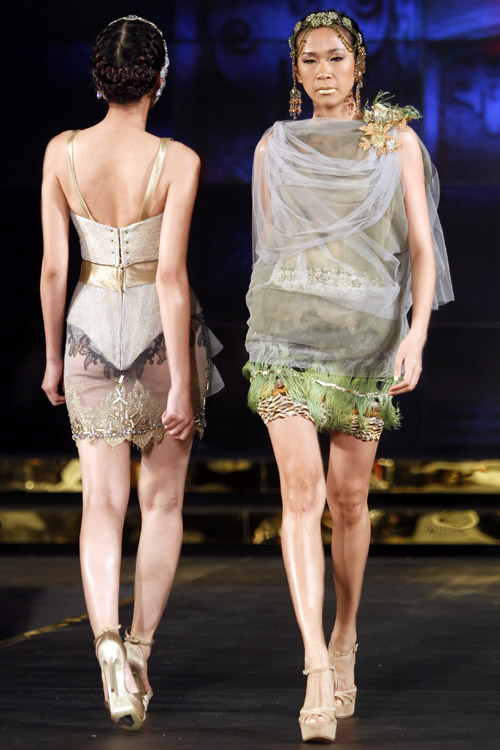 'Le Grande Soiree' was an alluring showcase where art meets power. Main tones were gold, beige and dark blue and the see-through effect captivated all eyes. Only high-quality tulle, French lace, sequins and feathers were used. Accessories were a gorgeous combination of gold, diamond and colored gem-stones.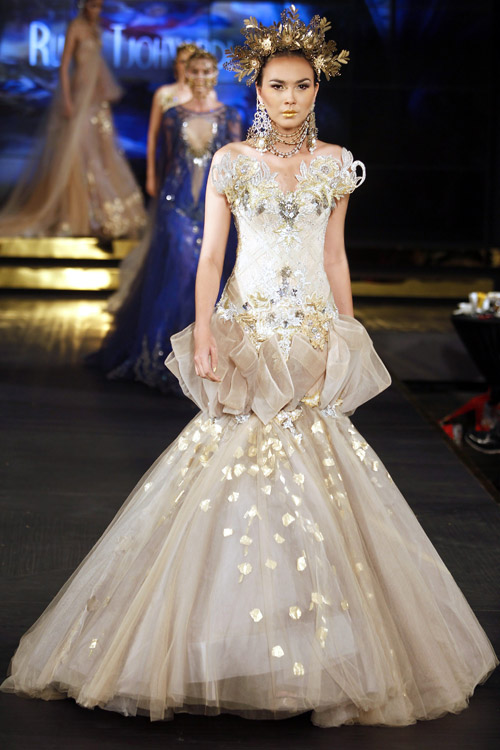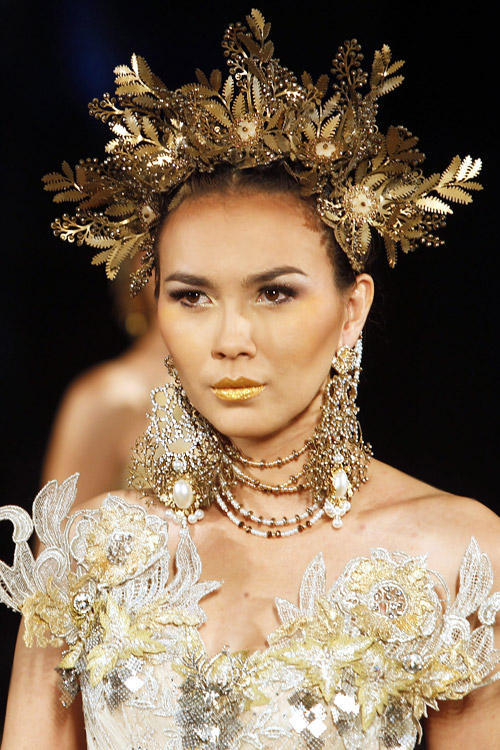 Photos: BGNES


Hits: 10942 | Leave a comment