Art Meets Asia - Laurèl's new Summer 2014 Collection
From Goa to Singapore, from Shanghai to Bali: exotic lifestyles meet cutting-edge urban looks. Asian esthetics were the inspiration for Laurèl's new Summer 2014 Collection, presented at the Mercedes-Benz Fashion Week Berlin in the Runway marquee, Brandenburg Gate. This collection has an especially personal note; Asia, and Bali in particular, is the favorite retreat of Laurèl's Head of Design Elisabeth Schwaiger, and a vibrant source for her creative inspiration. Her husband, Munich artist and painter Jo Netzko, also finds a rich wellspring of new ideas in the region. Laurèl prints his colorful works on fabric, transforming the original oil paintings into wearable art pieces. Fashion loves art – art loves fashion.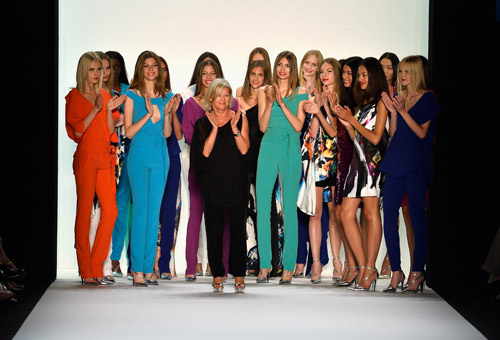 Press, customers and VIP guests crowded the show and were taken along on a journey through style, the stuff that fashion dreams are made of: Actors including Til Schweiger and girlfriend Svenja Holtmann, Anna Maria Mühe, Kostja Ullman, Axel and Judith Milberg, Sophie Schütt, Christine Neubauer and Stephanie Stumph were in the front row next to VIPs from the fields of sports, society and music including Patrick Owomoyela (Borussia Dortmund) with girlfriend Jospia Vukoja, Thomas Helmer with Yasmina Filali, Sila Sahin, Angela Lanz (wife of TV presenter Markus Lanz), Mariella Ahrens, Bonnie Strange (with husband Jakob Haupt), Jana Ina Zarella or Elisa Schmidt (vocalist with Femme Schmidt). Big names from the fashion industry such as Anita Tillmann and John Cloppenburg also made sure to catch the new looks from Laurèl.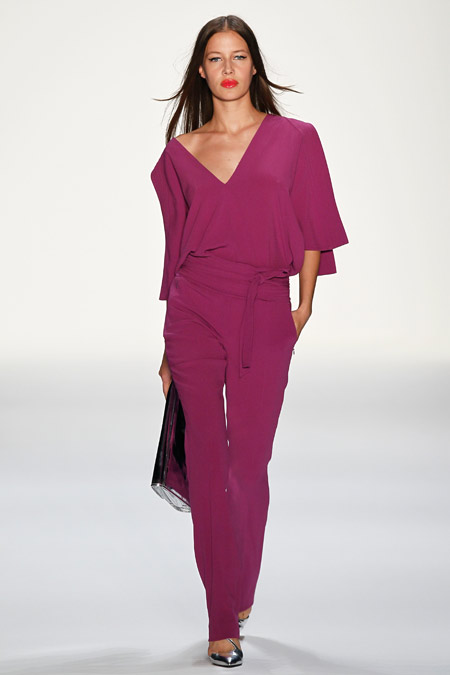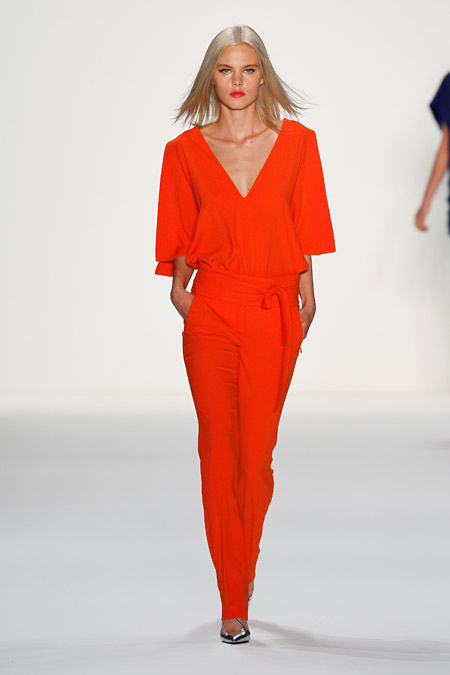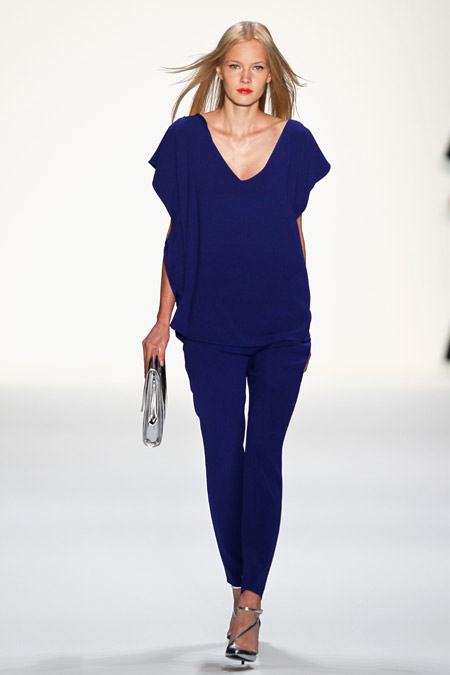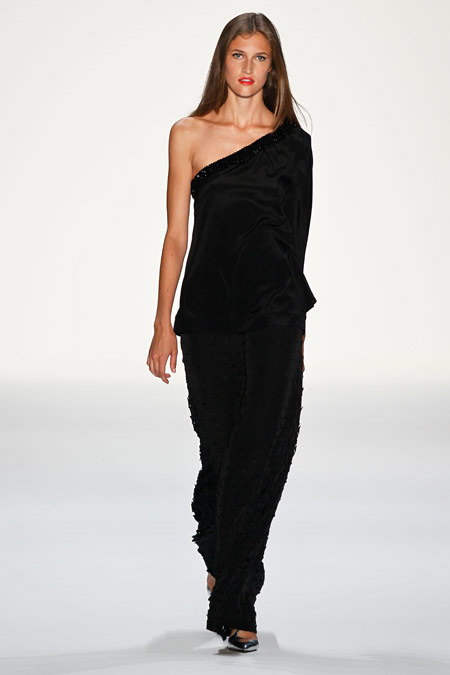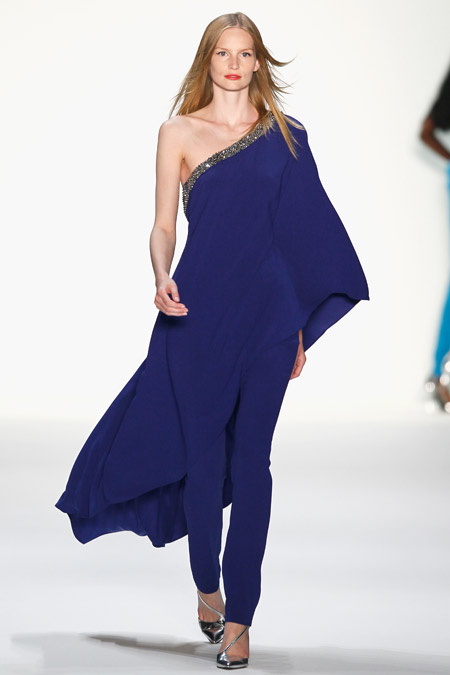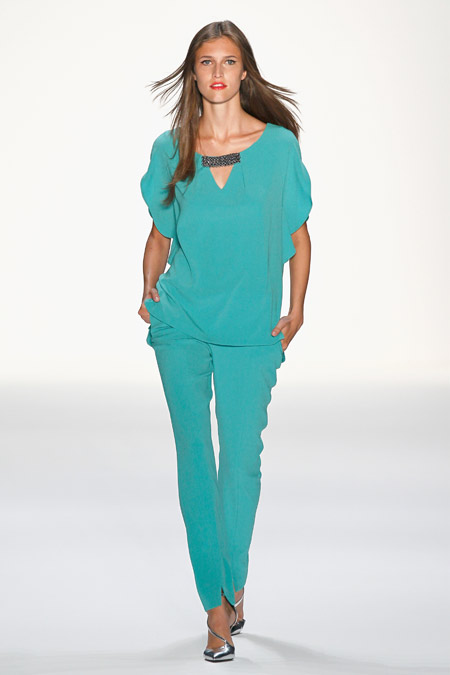 "In designing our silhouettes, we took the idea of the traditional kimono and reinterpreted it in our own way", reveals Elisabeth Schwaiger, Head of Design at Laurèl. "This created completely new lines, including dresses in T-line and dragon looks and kimono dresses to be teamed with pants." The traditional Asian look fits Laurèl's hallmark style seamlessly, produced from precious fabrics and lavishly decorated, but never losing its loose, roomy comfort. "The concept of `Luxury Ease´ is the key to our style; our aim is to create a discerning simplicity that unites comfort and poise", explains Elisabeth Schwaiger.
A dominant feature of the new styles was also the close interaction and bond between fashion and art – a relationship that is part of everyday life for Head of Design Elisabeth Schwaiger and her husband Jo Netzko. The artist's work with Laurèl purposefully breaks borders between wearable design and art for art's sake, creating a fruitful fusion of two worlds that ultimately have the same aim: to create something new, to give tangible contemporary form to the spirit of the age.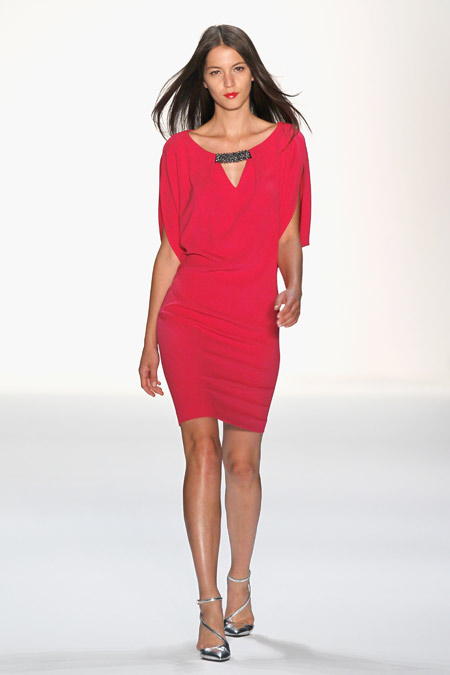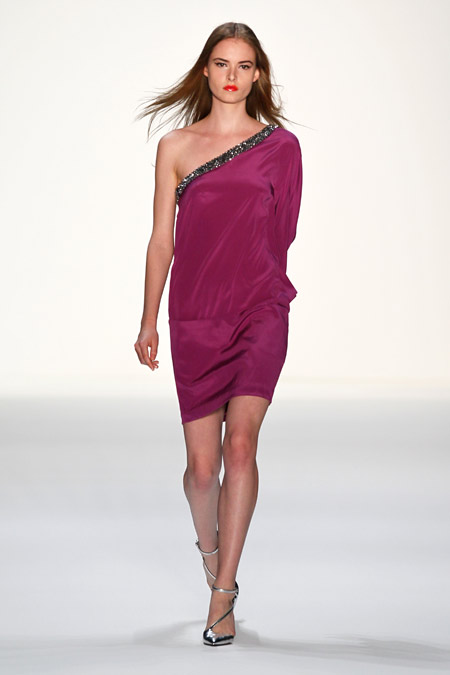 The new collection is exotic, yet also clear-cut and assured; colorful, glowing art prints are teamed with clean, clear and confident lines, highlighting solid shades from Orchid Pink and Emerald to Aqua, Fuchsia, Magenta and Sapphire and embellished with feminine details including cut-outs and embroidery . Intriguing fashion-forward contrasts are created by casual short coats, bomber jackets and statement accessories in neoprene featuring Jo Netzko's unique art print . Boris Entrup's make-up transforms the models into geishas for the modern age ; lips in two-tone pink and red, lightly rouged cheeks and sharply precise eyeliner bring a breath of cherry blossom from Kyoto to Berlin.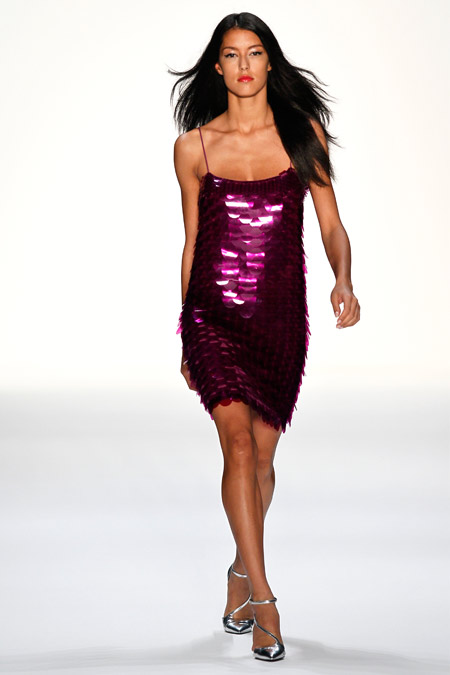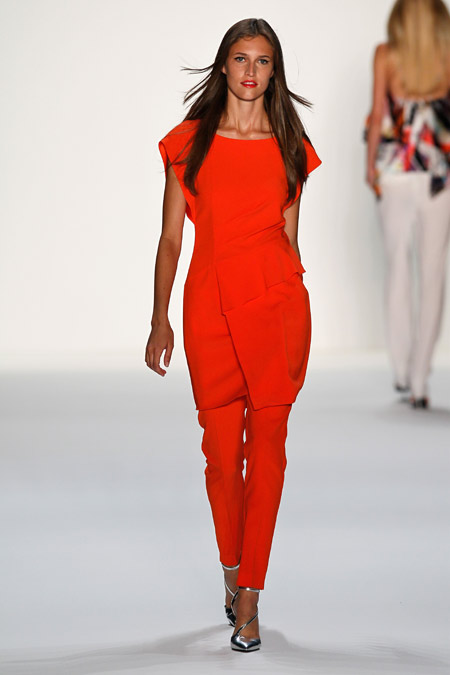 The soundscape behind `Art meets Asia´ takes us on a musical journey. An introduction played live by cellist Nayon Han leads us from Shanghai's twentieth-century divas to modern pieces like `Lost in Tokyo´ that communicate the sounds and impressions of life in the Asian metropolis .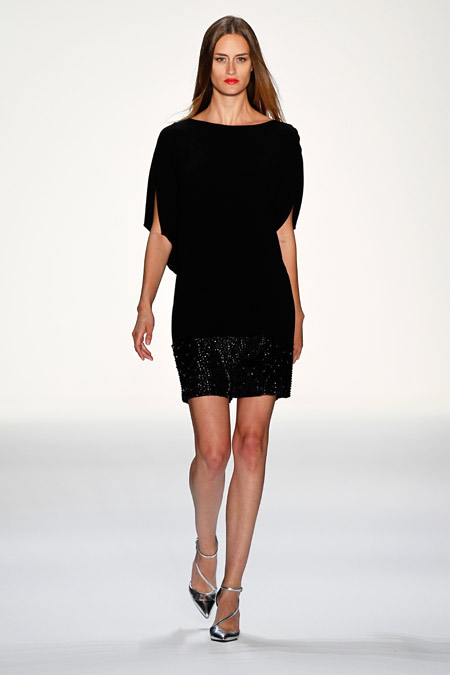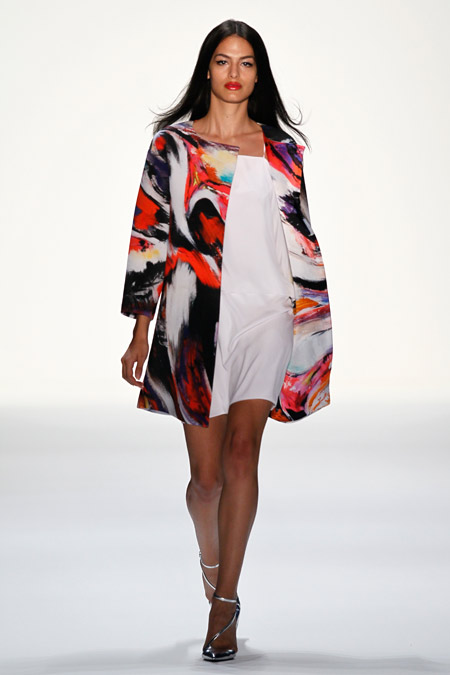 Hits: 9815 | Leave a comment