Odeeh Spring/Summer 2014
Floral abstractions, geometric contrasts, precise cuts and layered silhouettes – the S/S 2014 ODEEH collection expertly builds a bridge between the design and style of constructivism to the glamour of art deco. The different manifestations of these two styles are reconciled by the designers Jörg Ehrlich and Otto Drögsler with the typical ODEEH hallmarks. They create a modern look that emphasises the tension between the precision of art deco and the eclectic of constructivism.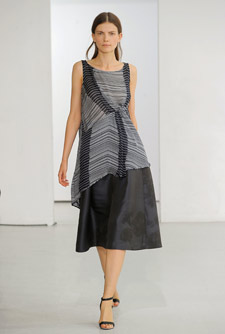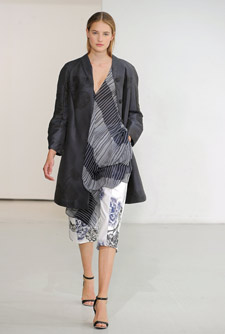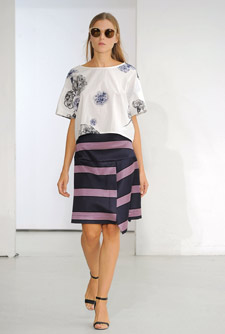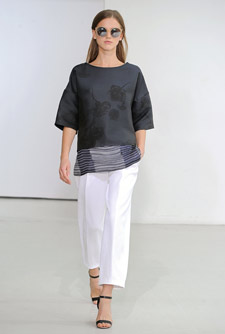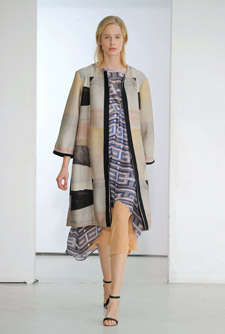 As far as the patterns and structures are concerned, flowing silk prints meet strict tailoring, and geometric shapes meet floral patterns: striking jacquard structures, prints on silk and mesh and honeycomb structures emphasise the other's strengths. The play with prints and patterns is never too omnipresent: in most cases it is revealed only on closer inspection – like the interpretation of camouflage elements in small, dark floral designs.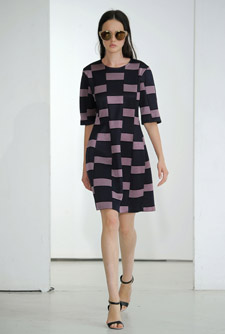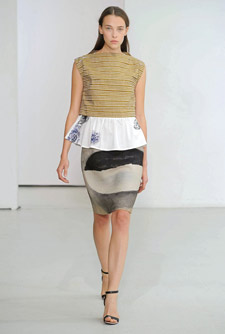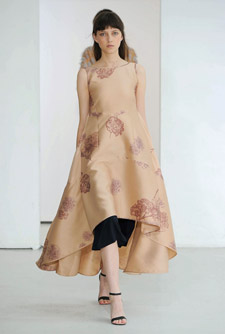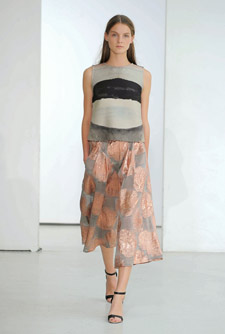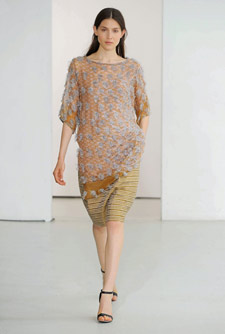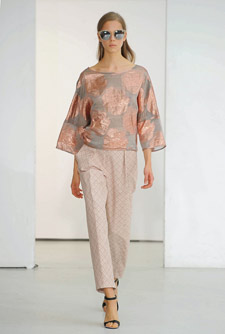 The contrasts are continued throughout the entire collection: relief effects on jacquards versus flowing twill and silk structures, hairy mohair on delicate tulle – and the repetition of graphic shapes, evenly coloured surfaces and floral patterns in a 3D look.
All in all, the colour schemes are more subdued than in previous seasons. Warm colours like burnt orange and pink contrast with camouflage tones. A classic navy meets summer darks like dark green and olive tones.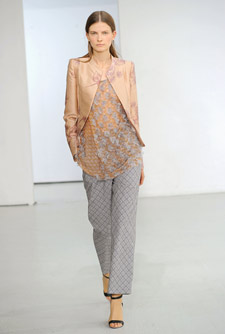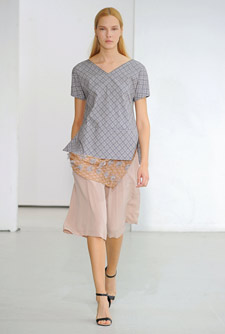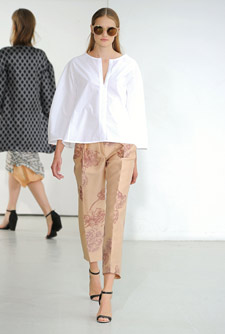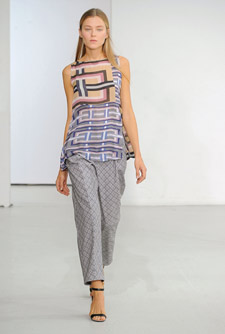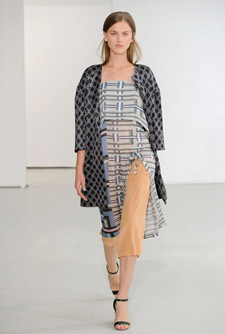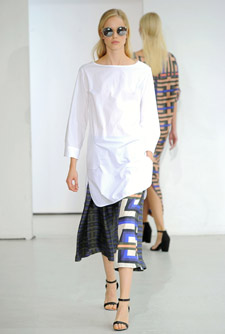 The tailoring reprises the severity and geometry: tops in graphic egg and rectangular shapes dominate – but are softened in combination with flowing shorts and swinging skirt silhouettes. The proportions and silhouettes create a contrasting pole to the structural aspect. In contrast to the precision used for the composition of colours and prints, the looks are never precisely constructed – the silhouettes are very relaxed. What looks like a traditional pinstripe blazer upon first sight functions as a visual anchor for the playful layering of different silk prints.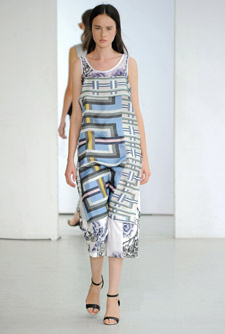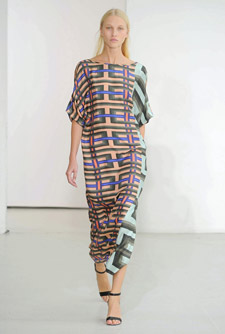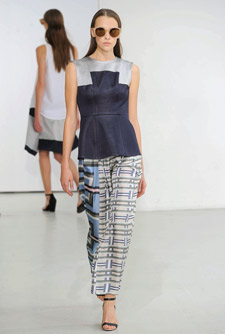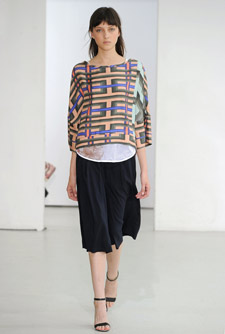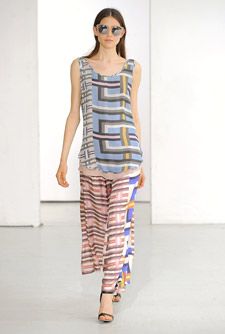 For the first time ODEEH cooperates with the label Lunettes Kollektion. The design of the sunglasses is dominated by expressive forms, too: Passionate expression is reflected in the diva-alike shape of the glasses, a certain structure in the emphasis of the eyebrow line.

With collection No. 9 ODEEH is continuing its characteristic signature style of precision cuts, prints and structures and flowing versus sculptural silhouettes – remaining inimitably ODEEH.

Photos: image.net


Hits: 5034 | Leave a comment