Hermès Spring/Summer 2014
Hermès Spring/Summer 2014 collection closed Paris Fashion Week. This collection is unique, it's cool and it's glamorous. At the same time, this is something you have never seen before. The word 'elegance' is imprinted on every single garment here, from shirt-pants and skirts combinations to manly suits and jackets.
The first detail that catches our attention as the models appear on the runway is the floral print preselected to be somewhat exotic and quite massively put on the apparels. The first step to chic is taken thus. The straight almost floor length skirt combined with a minimalistic and monochrome shirt matching perfectly with the former is already a huge jump on the way to perfect elegance. The intriguing drapings and folding shaping the pieces are the signatures of the relaxed attitude underlying the concepts of the Hermès spring/summer 2014 collection. They are followed by those super-cool folkloric prints used as scrupulous and symmetrical design patterns. Finally, what awaits us at the finish is the manly suit paired with straight pants and being incredibly irreplaceable for creating the ultimate touches towards absolute chic.
So, we have a whole successful expedition to the wonderful and breathtaking world of fashion and chic, guided by the Hermès spring/summer 2014 collection this time.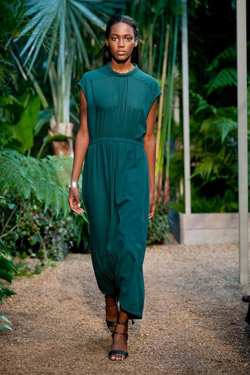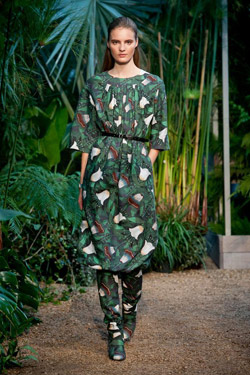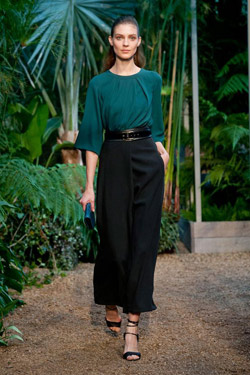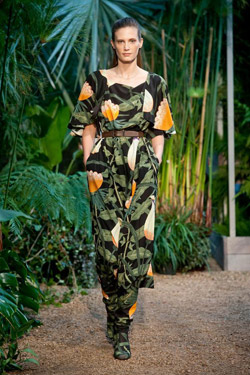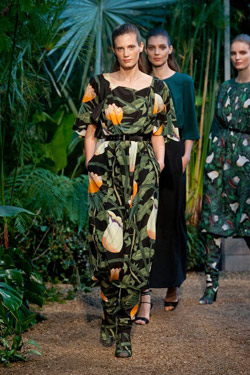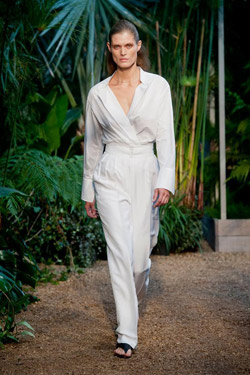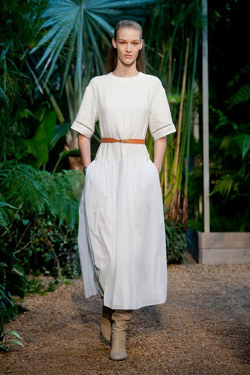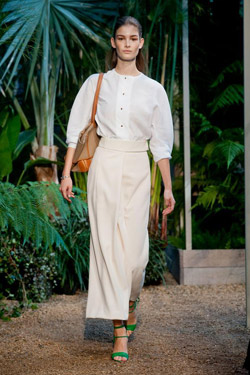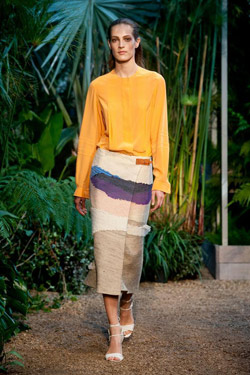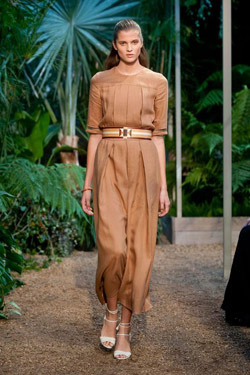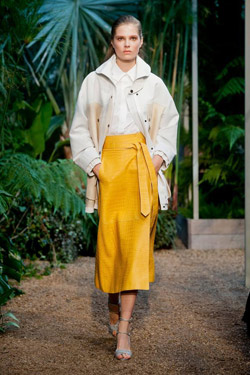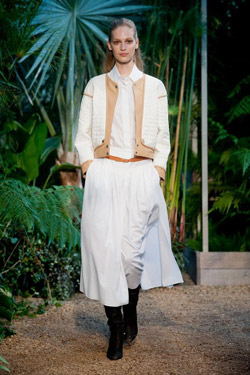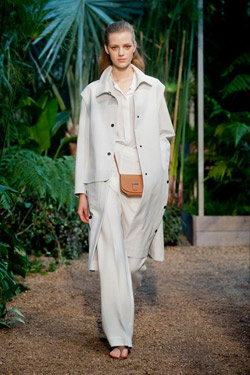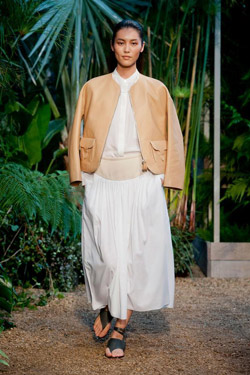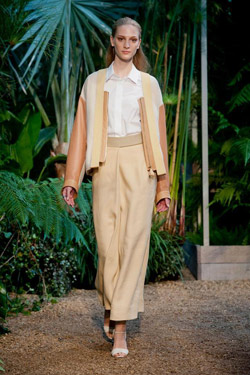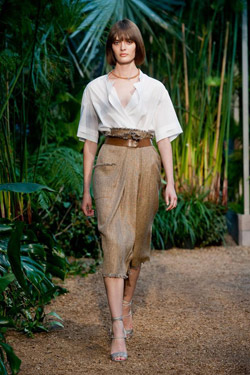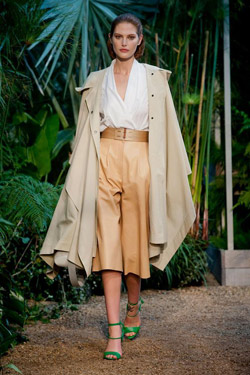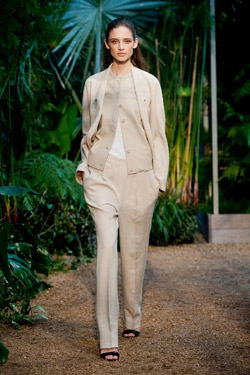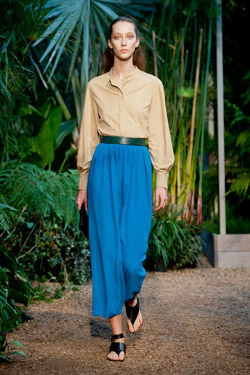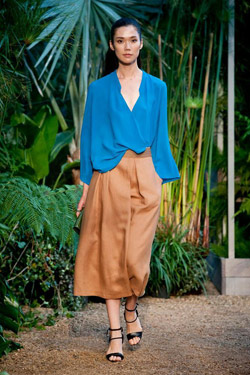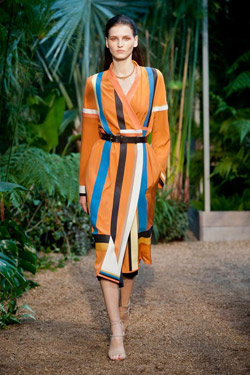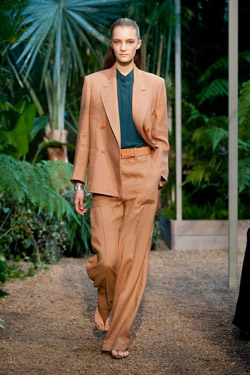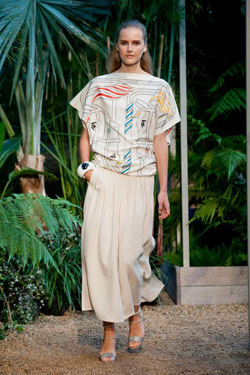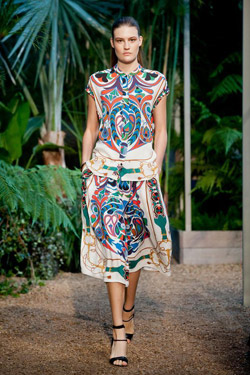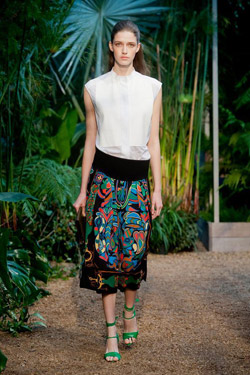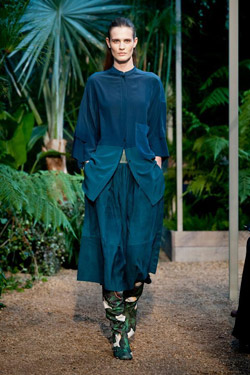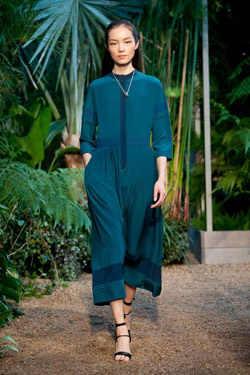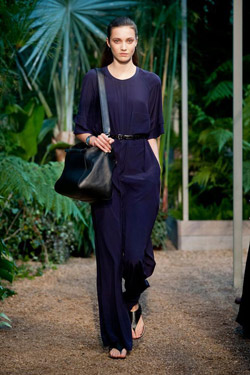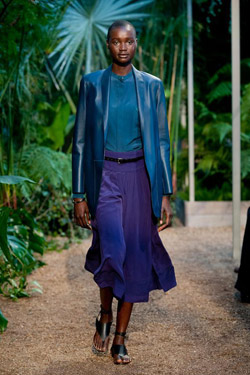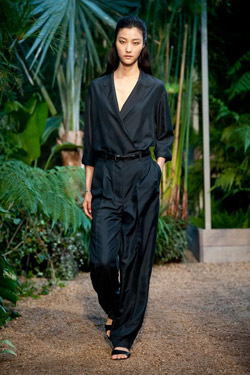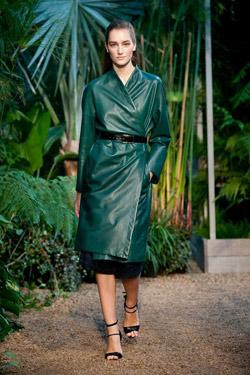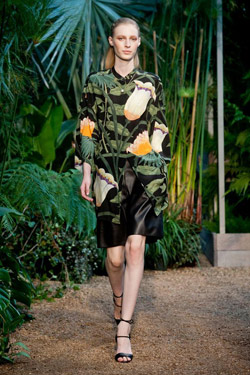 Photos: fashionising.com


Hits: 4788 | Leave a comment