H&M's Olympic collection
The Olympic Collection includes outfits for the Opening and Closing Ceremonies, as well as a full and extensive wardrobe for training and leisure in the Olympic Village. In addition, H&M will also produce competition outfits for the Swedish Olympic Team for figure skating, curling, slopestyle free skiing, slopestyle snowboarding and mogul skiing.
The collection is made up of versatile layers, such as quick-drying long-sleeved thermals, breathable running jackets and down jackets that are lightweight and easy to pack. Fabrics are combined and contrasted, with wool, knits and fleece matched with nylon, waterproof polyester and scuba quality fabrics. The colour palette for the Olympic Collection comes from the Swedish flag, with dark blue, royal blue and vivid yellow, mixed with grey melange and a blue and yellow snake print.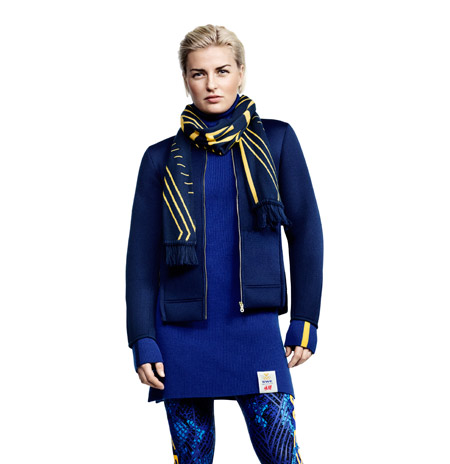 "H&M is proud to be dressing both the Swedish Olympic Team and the Swedish Paralympic Team. We want the athletes to perform at their best, and look their best. The input from the Swedish Olympic Team was crucial, ensuring each piece combines durability, comfort and performance. I can't wait to see the teams wearing the pieces during Sochi 2014", says Ann-Sofie Johansson, Creative Head of Design at H&M.
"The Swedish Olympic Team is really excited to be wearing H&M for the Sochi 2014 games. The Olympic Collection is full of pieces that we'll enjoy wearing, both for function and style. Walking into the stadium for the Opening Ceremony will be a proud moment for all of us", says Swedish freestyle skier Ludvig Fjällström.
"It's up to us as Paralympians to perform our best at the Sochi 2014 games and being better prepared than anyone else will help us do that. Having functional clothes is one crucial thing that will help us in those preparations, and the fact that H&M is providing these makes us extra proud" says cross-country skier Helene Ripa.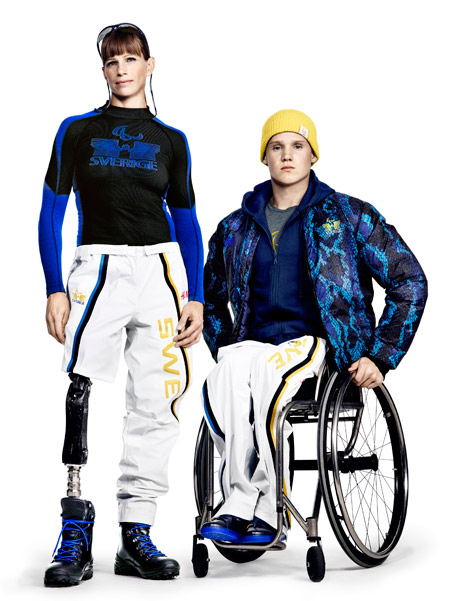 Hits: 8166 | Leave a comment