AMULETTE DE CARTIER - Precious jewellery as personal lucky charms
Sparkling in the light and irresistibly resplendent, they are a sign of eternal luck: precious amulets, worn as jewellery pendants, captivating owners and beholders alike with their magical power.
Inspired by the traditional jewels of the House of Cartier, the new Amulette de Cartier collection holds the secret to personal happiness. For the fascination of amulets lies in their double meaning.
On the one hand, they are the epitome of complete elegance, pure luxury and timeless design beauty. On the other, they are decorative keepers of individual yearnings known only to their owners. As good luck charms promising to fulfill the wishes of their wearers, pledging strength and well-being, keeping secrets, protecting against danger and bringing love, amulets have an inestimably high emotional value.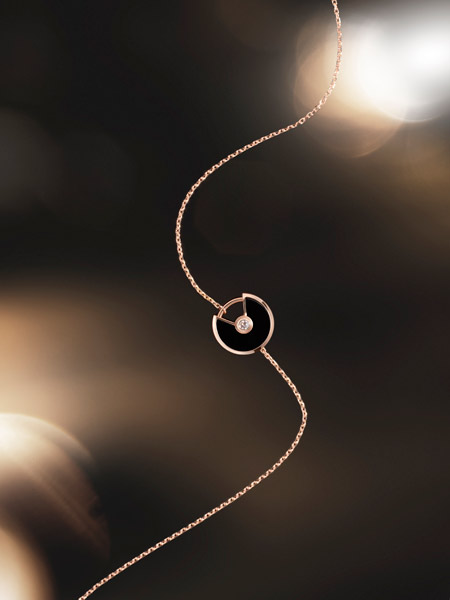 The energy of such talismans and the effect of their capabilities depend on our beliefs and how we handle them. The significance of these extraordinary amulet creations is therefore inspired by the traditional symbols of prehistoric times, whose grand origins can be found in all cultures and religions around the world.

The exquisite talismans of French jeweller Cartier feature in four different styles and sizes. They are united by their circular, definitive look, a disc with an opening for attaching the chain and an all-dominant mystical gemstone at their centre.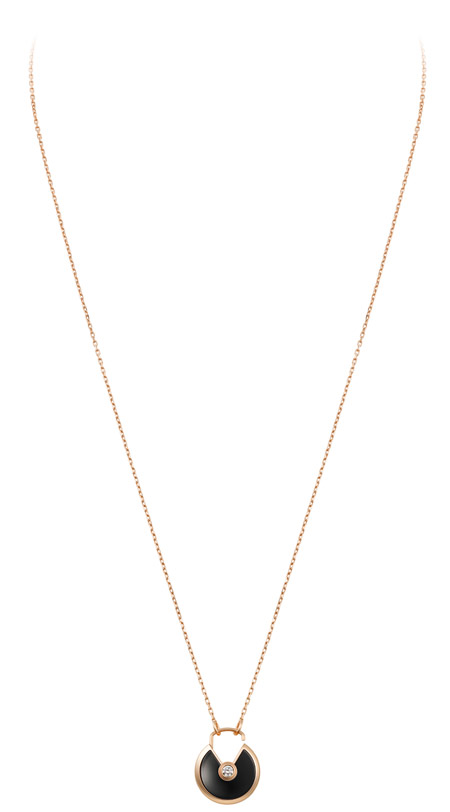 Each amulet appears in harmony with the individual needs of a select clientele by offering associations with various stages of life. For example, soft mother-of-pearl points to the delicate nature of young girls, yearning for their first love and a sense of security. Rose gold and black onyx bundle the energy of dynamic women who set themselves ambitious targets. White gold, diamonds and rubellite unite to form a powerful statement with brilliant effect. While yellow gold and diamonds underline a classically feminine character that appears experienced and wise.
Amulette de Cartier stands for secret desires and magical emotions. It follows the intuition of its wearer on the road to complete bliss.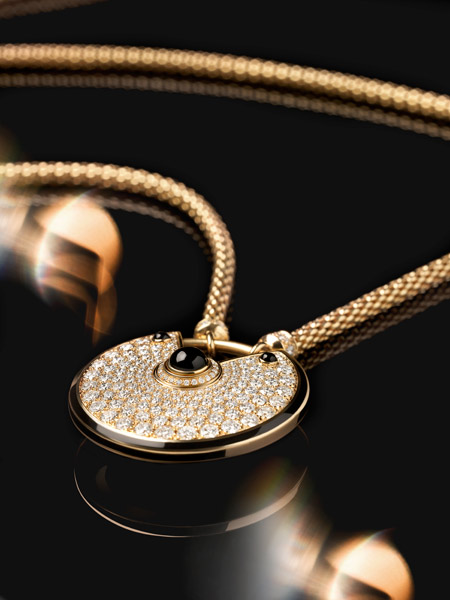 Hits: 45720 | Leave a comment