Fashion trends - accents for Spring/Summer 2014
There are many details which we must choose for the perfect outfit. We were inspired from the famous designer and we will present you the hottest accents for the upcoming season.
Scarves
This is an incredible accent to your outfit. The perfect ending in everyday life, and in the hot summer evenings. This accessory is versatile and it can be seen in countless variations - from monochrome to multicolored iridescent, snake patterns and much more. Make perfect outfit focusing on the neck and the great fichus.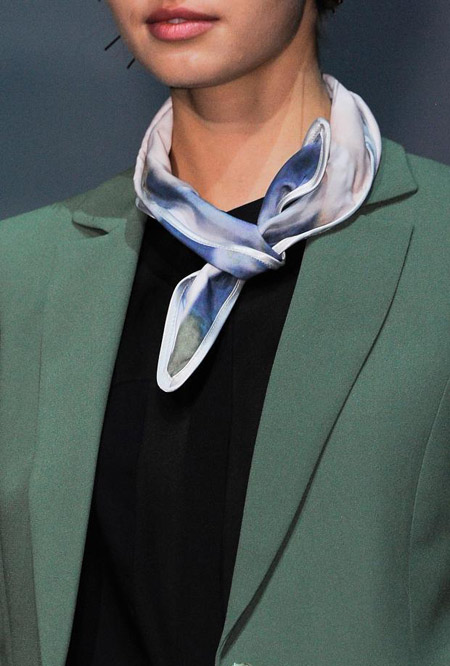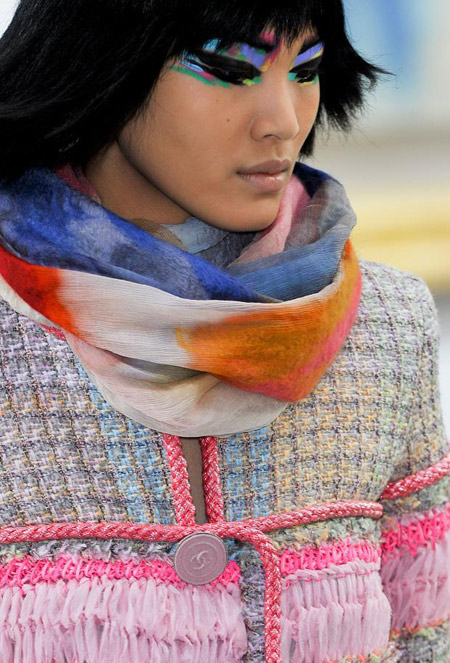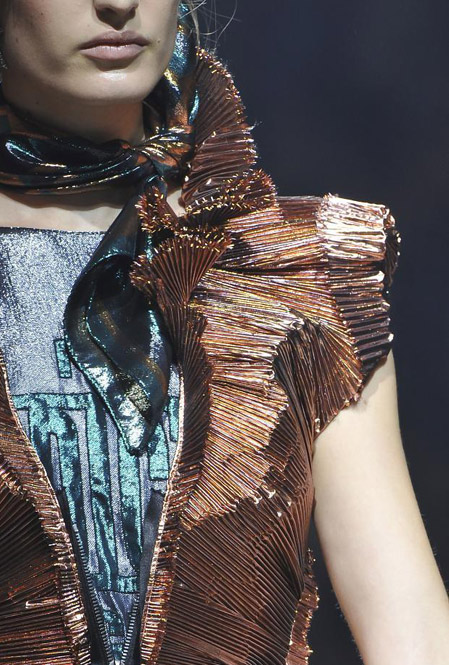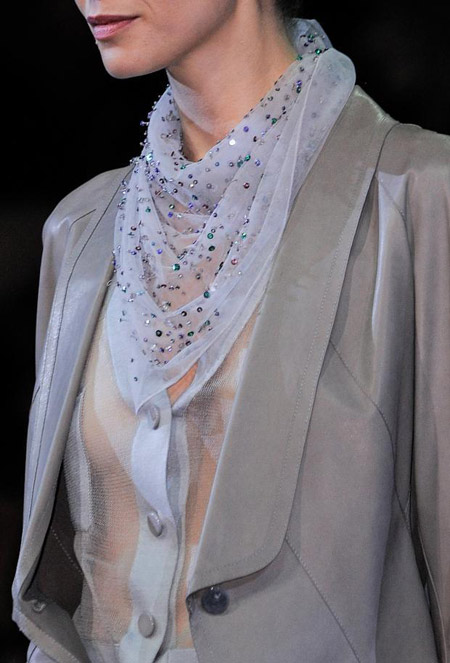 Sоcks and stockings
This is, indeed, a very useful and creative solution for making your garment combinations with cute skirts and shoes look especially catchy and nice. Socks and stockings are exactly what many fashion houses opted for, presenting an interesting diversity of options, in case of which the shades of the stockings merged with those of the shoes and created an effect of being united into boots.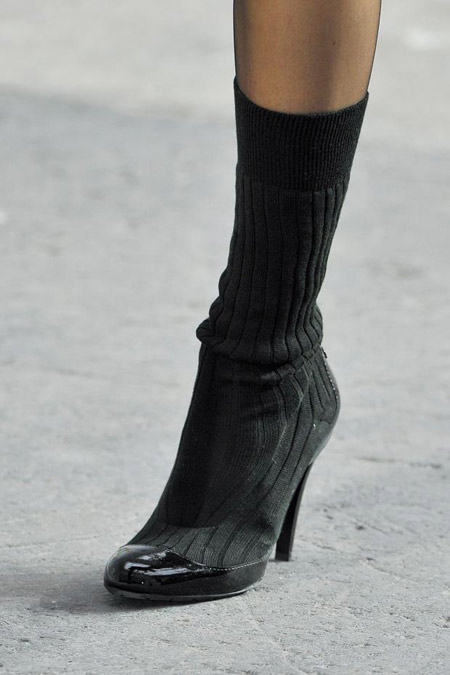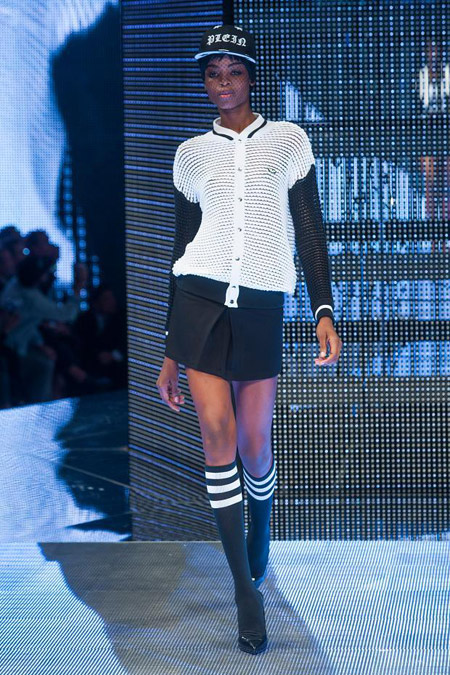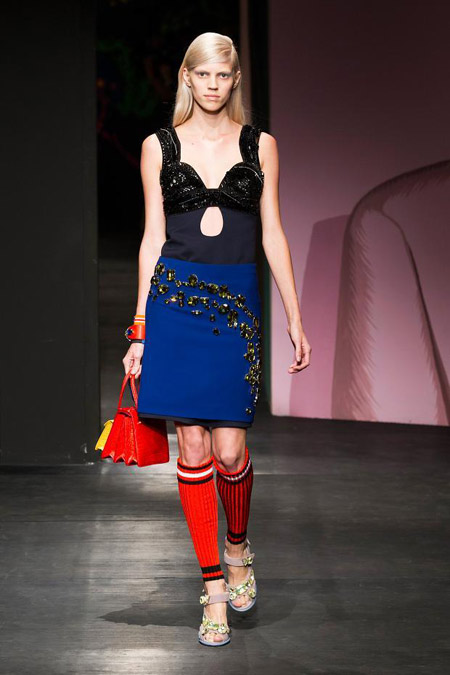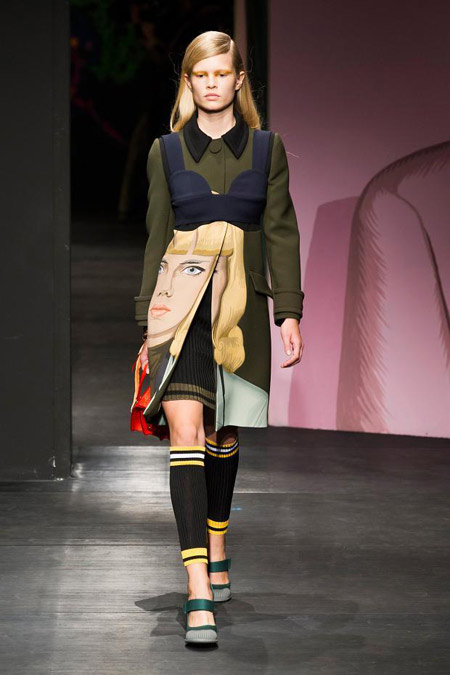 Necklaces
Speaking of accents can not miss to mention the jewelry. Necklaces' rule this season is under the motto "The bigger, the more cooler." The shapes are a lot - form mystic to abstract. Metals are gold and silver. Stones are shining, too.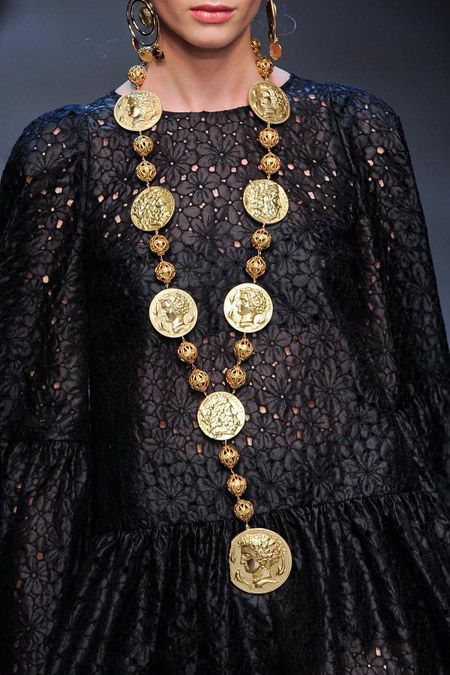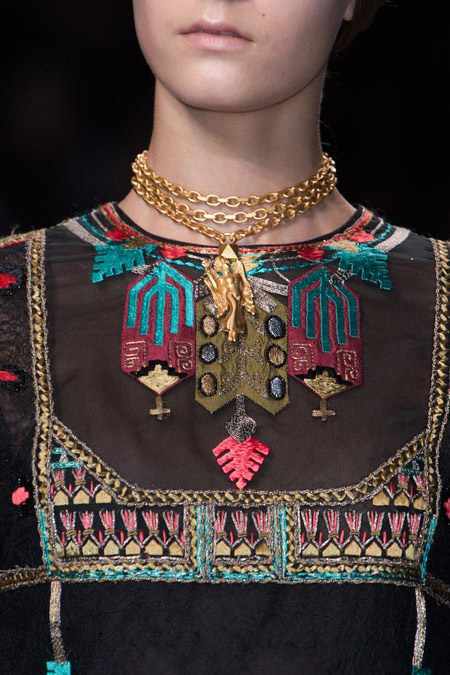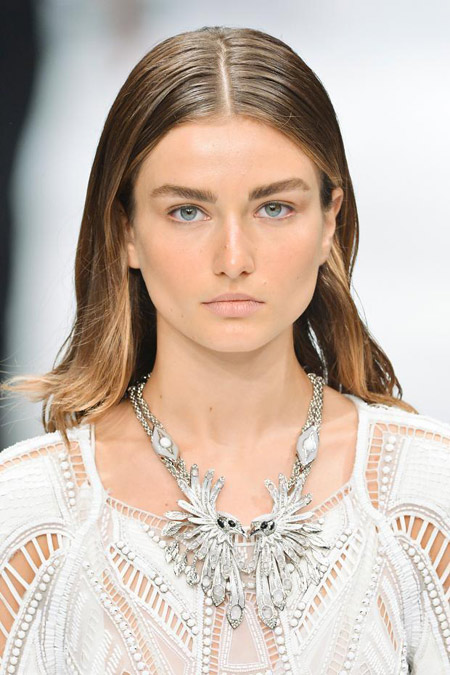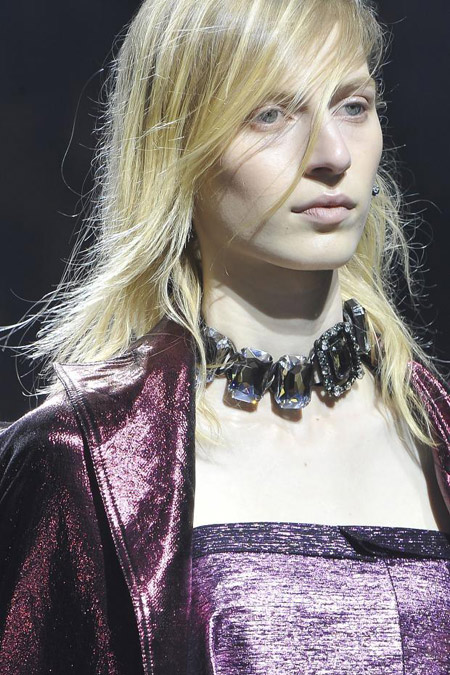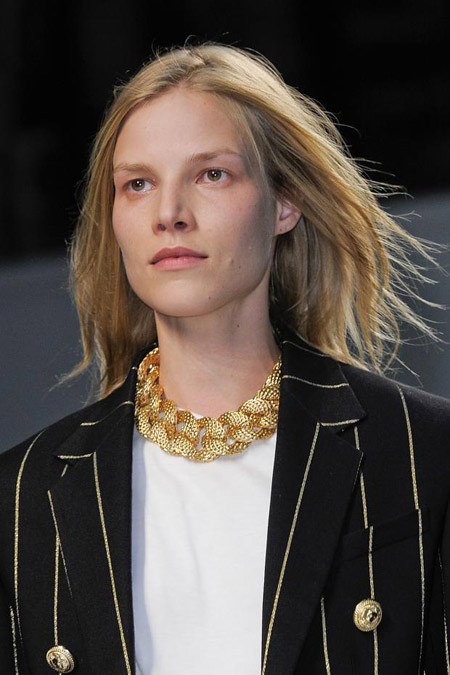 Bracelets
The same motto applies here. A combination of bracelets also takes place among the top highlights. The choice of materials is huge - metal, fabric, plastic.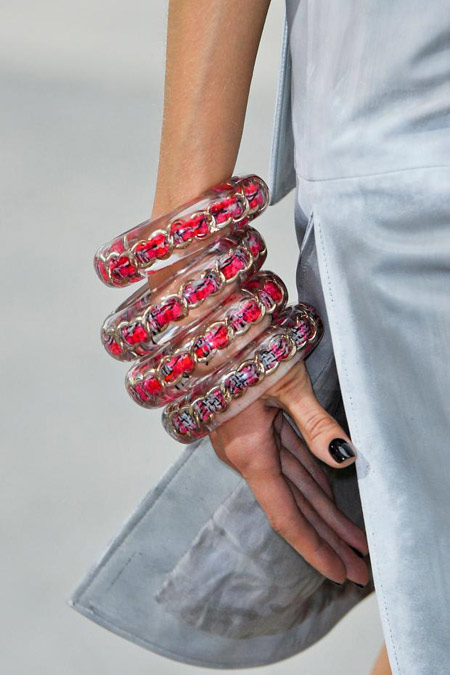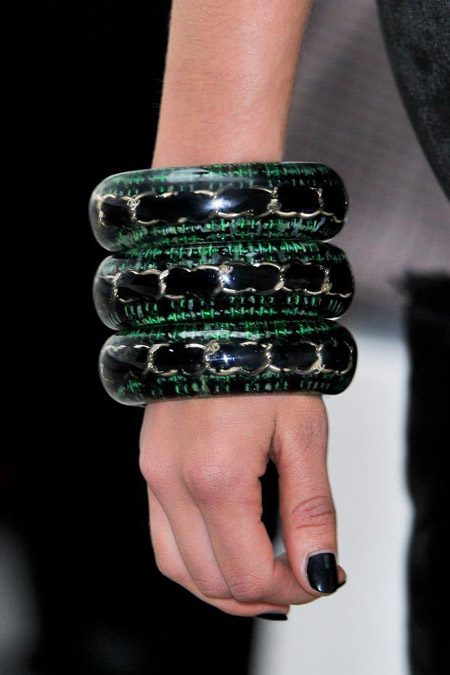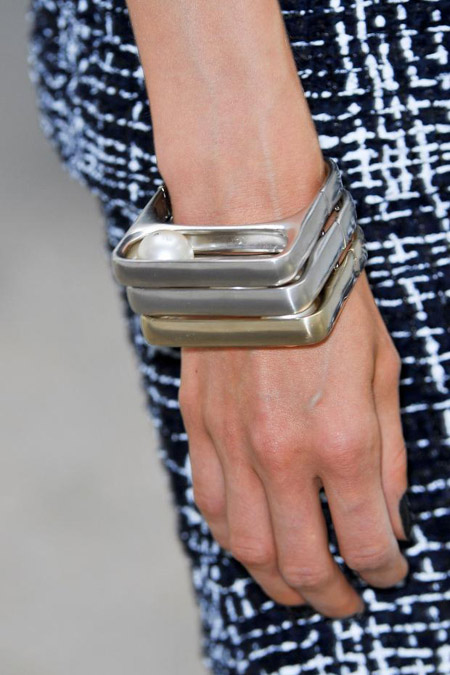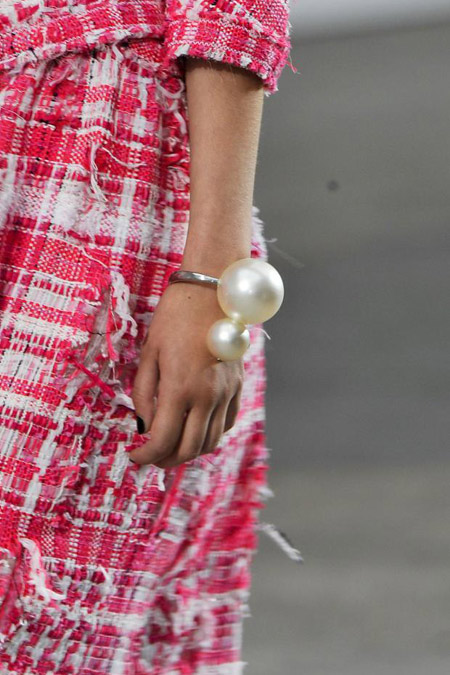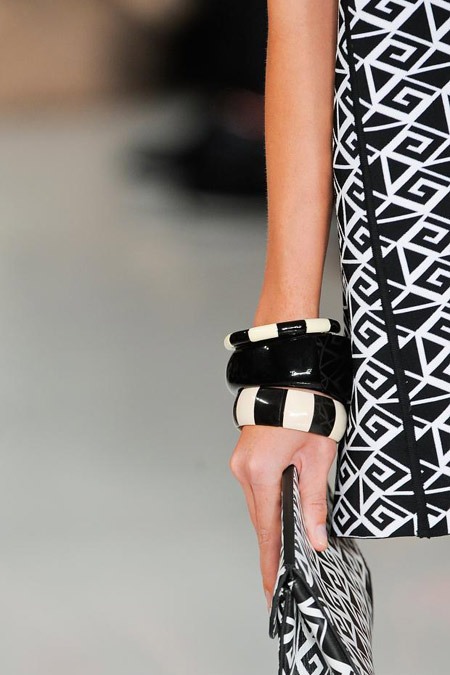 Earrings
This season, bet on the round volume earrings as huge rings and hanging circles with different ornaments. Here again there are plenty of materials, choose the right dress and select the earrings according to the shape of your face.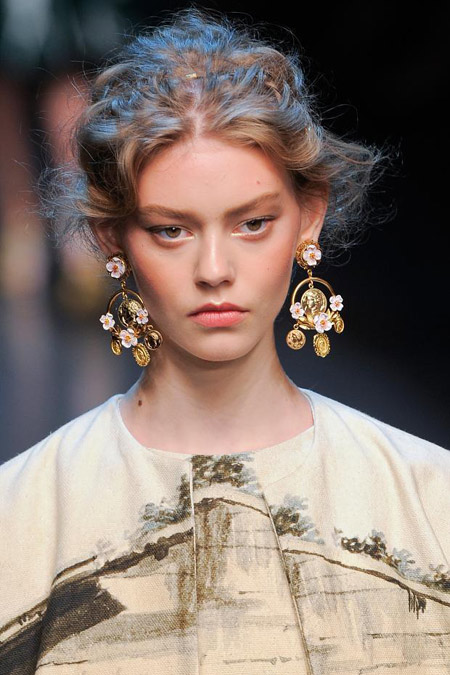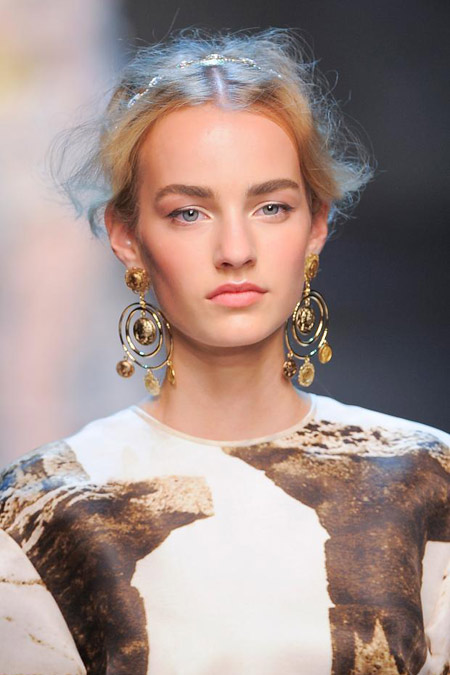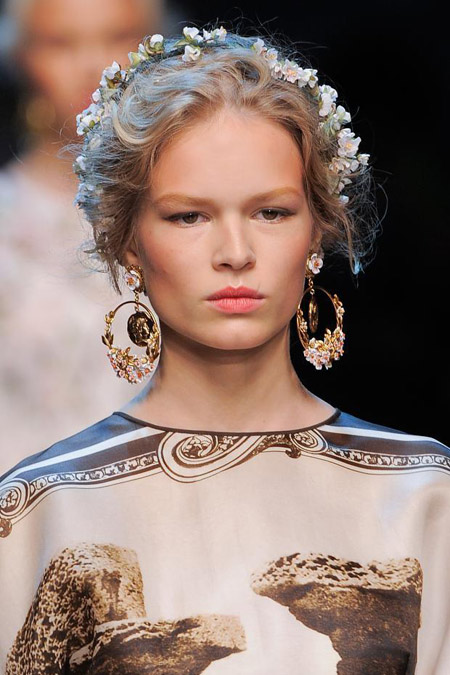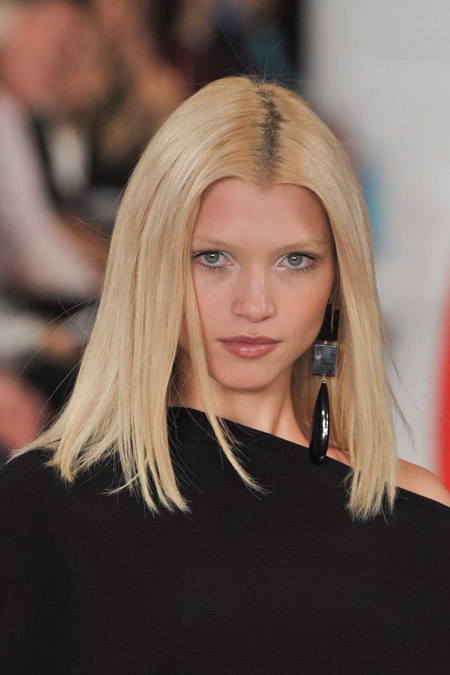 Photos:
1. Spring/Summer 2014 collection of Emporio Armani
2. Spring/Summer 2014 collection of Chanel
3. Spring/Summer 2014 collection of Lanvin
4. Spring/Summer 2014 collection of Giorgio Armani
5.- 6. Spring/Summer 2014 collection of Chanel
7. Spring/Summer 2014 collection of Philipp Plein
8.- 9. Spring/Summer 2014 collection of Prada
10. Spring/Summer 2014 collection of Dolce and Gabbana
11. Spring/Summer 2014 collection of Valentino
12. Spring/Summer 2014 collection of Roberto Cavalli
13. Spring/Summer 2014 collection of Lanvin
14. Spring/Summer 2014 collection of Balmain
15. - 18. Spring/Summer 2014 collection of Chanel
19. Spring/Summer 2014 collection of Ralph Lauren
20. - 22. Spring/Summer 2014 collection of Dolce and Gabbana
23. Spring/Summer 2014 collection of Ralph Lauren



Hits: 9634 | Leave a comment