Jimmy Choo designed Fukushima shoes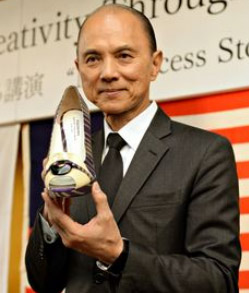 After visiting the workshops for fabric around Fukushima, the designer Jimmy Choo created six new models of shoes from special fabric in honor of the local craftsmen.
"They use their own materials to create this beautiful fabric. These people know how to make the fabric, but do not know how important is the whole world to know about them and enjoy their craftsmanship and fabrics", says the designer.
Fabrics are inspired him to create his last creations of Aizu cotton and very fine silk Kawamata.
"When I saw the fabric, I felt very, very unusual, especially after I saw the workshop. A tradition from 250 years ago is still alive", he says.
Six unique pairs of shoes will be donated to local organizations. The designer hopes that the shoes will not only be the beginning of a trend, but also will give a respect for the craftsmen in Fukushima and their handmade textiles.
"If you give them money , the money will disappear - will be spent, but the silk remains. They can start their own businesses can hire people who can create a factory and to revive the city's economy", said Jimmy Choo.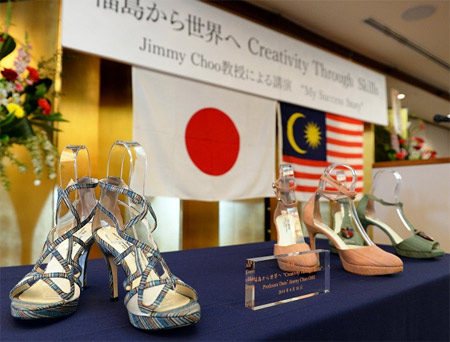 Hits: 7343 | Leave a comment