Cartier announces its 30th year of polo sponsorship
CARTIER QUEEN'S CUP FINAL
Sunday 15th June 2014

On Sunday 15th June 2014, the Cartier Queen's Cup Final will mark Cartier's 30th year of polo sponsorship. As the longest standing polo sponsor in history, 'The King of Jewellers', is proud to celebrate and honour its longstanding relationship with polo, the 'King of Sports'. We would like to take the opportunity to look back and celebrate the wonderful years that Cartier has been privileged to support polo worldwide.
Cartier first sponsored the International Day in 1984 and since then, the Cartier International Day became the largest and most prestigious polo spectator event in the world, attracting over 25,000 people in Windsor Great Park at Guards Polo Club.

It was for 27 years that Cartier sponsored the International Polo day at Guards Polo Club before deciding to sponsor the Queen's Cup, one of the world's leading polo tournaments. With the best polo players in the world participating, it is a highlight for the sport's elite and spectators alike. Past players have included HRH Prince Philip, who played in the final and HRH Prince Charles who won the trophy. HM The Queen first presented her cup to Guards Polo Club in 1960 and historically attends Finals Day.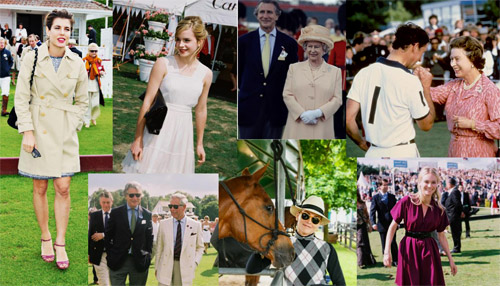 Thirty years later, Cartier continues to hold its signature of tradition and passion the world over. Events such as the St. Moritz Polo, the Cartier International Dubai Polo Challenge, The Cartier World Elephant Polo championship and the first polo event in Beijing have all contributed towards the embodiment of what polo and Cartier have achieved together.

Cartier polo events are always a much anticipated event in the British social calendar and while the sport of polo has embedded itself in British culture, it has never ceased to expand to other parts of the world. From Cartier's first ever sponsorship with the International Day at Guards, to the Cartier Queen's Cup polo, guests have included royalty, celebrities, the respected polo community and many more. Cartier polo events have seen some of the world's most famous faces such as the Royal Family, Angelina Jolie, Colin Firth, Keira Knightley, Sharon Stone and Emma Watson to name a few.


Info & Photos: image.net


Hits: 7866 | Leave a comment