Panthère watches - a fantasy piece of jewellery
In the year of the panther, Cartier is launching three wonderful Panthère watches - another milestone in the history of the House of Cartier.
It marks not only a revival of the liaison between the long-established French company and the legendary wild cat, but also the exclusive continuation of a 100-year panther saga tradition.
The three watches in this collection provide a surprisingly new interpretation of the panther motif.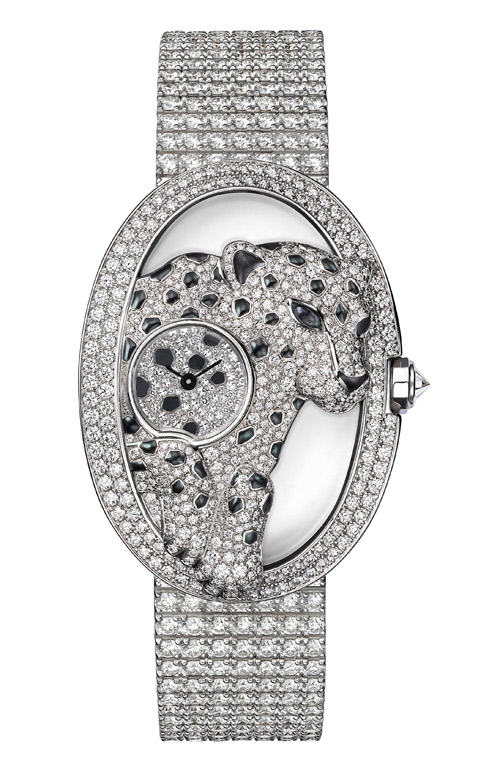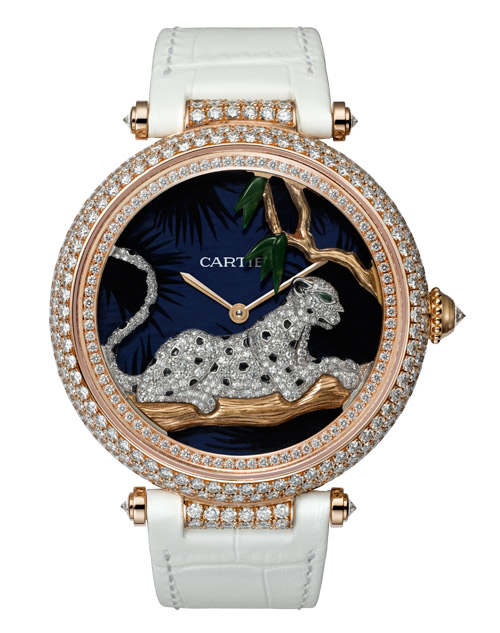 A panther strides majestically through a diamond-set watch case, vigilantly positioning itself in the centre of the dial. The watch evokes the three-dimensional aesthetics of the House of Cartier by combining the most precious gemstones with the panther motif. Like a fantasy piece of jewellery, this Baignoire model – with mechanical movement and manual winding 8971 MC – unites the magic of wildlife and the world of jewellery. Graceful and in complete harmony with itself and its surroundings, the predator is an effigy of a passionate creature, whose power is crystalized in high-end jewellery.
An exotic jungle design, in which a panther takes its place. Spotted black lacquer on the diamond-studded fur draws attention to the raised appearance of the magnificent body of the predator. Captured in a round case with diamond bezel and winding crown set with pearls, the panther presides over the calibre 9603 MC watch with automatic movement – vigilant and aggressive, soft and poetic. An elegant creation combining exotic luxury with majestic character and bringing the distinctive signature of the House of Cartier to life.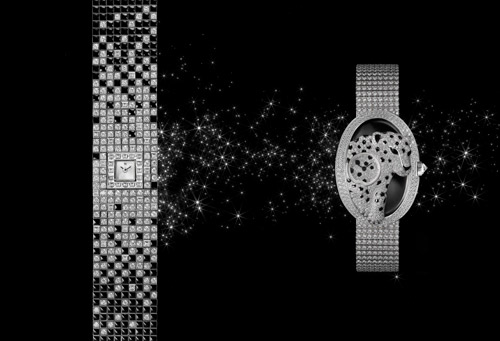 An abstract design on the decorative cuff-bracelet watch indicates the presence of the panther. A colourful exchange of sparkling diamonds and black enamel make reference to the speckled rosette fur of the wild creature. They follow the supple movement of the wrist, snuggling up like a tamed panther. Their elegant art deco-style contours – enveloping the small case housing the watch's quartz movement – are electrifying.
Panthère de Cartier. A major source of inspiration, irresistibly resplendent, a symbol of sensual charm, a decorative icon.

Hits: 5683 | Leave a comment