Polia Milanova created the wedding dress for Fashion.bg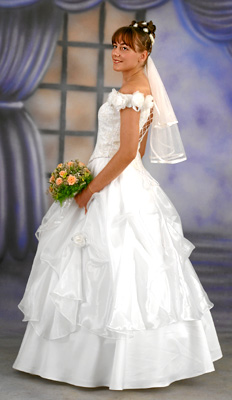 With a specially designed bridal dress by designer Polia Milanova married Silvia Todorova, the creator and manager of the Bulgarian fashion portal www.fashion.bg & www.bgfashion.net.
The dress is of two parts - corset made of french lace cordon with Swarovski stones, garnished with roses of crystal organza, and the bottom part is voluminous, type "princess" made of american mat satin and italian crystal organza, asymatrically stitched and decorated with roses.
The accessories were also from the bridal shop Mon Amour of Polia Milanova and the shoes - by Marino Costa. The bouquet was of roses arranged with greenery by Penka Hristova. The hair-style is made by Petia Georgieva.
Bridal shop MON AMOUR
Polia Milanova,
GSM +359 888 603 062
monamourbrides@abv.bg
www.monamourbrides.com
Hairdresser Petia Georgieva
Penka Hristova
Flower shop N 7
Rousse, Sveta Troica square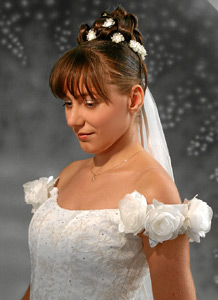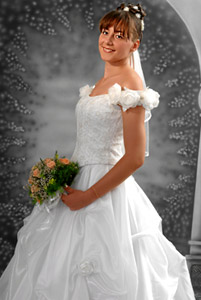 Photos: Silvena photo


Hits: 8034 | Leave a comment