Angelina Jolie works with Christian Louboutin
The beautiful but strange shoes that Angelina Jolie wore during the campaign before the premiere of her newest film "Maleficent" will be marketed.
The shoes' designer is Christian Louboutin, but Angelina has a great merit to their creation. She draws inspiration from her character in the movie.
"It is exciting to work with someone who has such a strong sense of aesthetics and a strong character. One of the best things that recently happened to me is that in the process of working I had the opportunity to know Angelina better," says designer Louboutin.
The collection is named Malangeli. It is now available and can be pre-ordered in black or red in five Christian Louboutin boutiques - in New York, California, London, Hong Kong and Paris.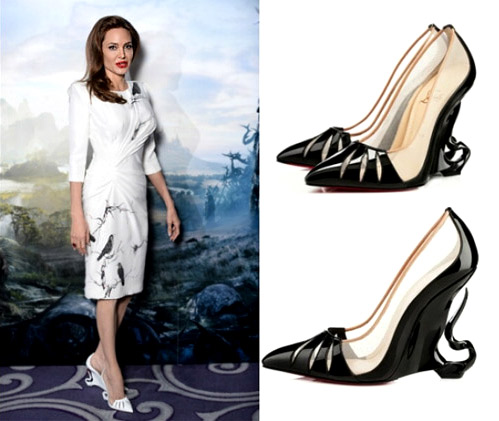 The price of a pair of shoes Malangeli is 1495 dollars, and funds from the sale will be donated to SOS Children's Villages.


Hits: 8764 | Leave a comment