Tag: Bar Refaeli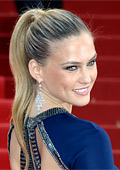 Underwear and Swimwear
Bar Refaeli is back with a new photos for the Spring/Summer 2011 lingerie line from Passionata.

The new collection of the lingerie brand has become one of the hottest this winter.

The theme is kinda fun, colorful, and girlie, just slightly different from last year collection, with vibrant, candy colors.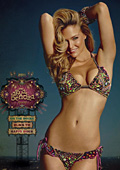 Fashion collections
Israeli model Bar Refaeli will be the face of Agua Bendita swimwear for spring-summer 2011.

The girlfriend of the actor Leonardo DiCaprio posed for the brand in a new ad campaign to promote their new, upcoming line. The pictures were shot at the Stahl House in the Hollywood Hills. "Passionata" and "Victoria's Secret" are only a small part of the fashion companies that adopt Rafaeli as the perfect model for a lingerie photoshoots.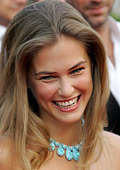 Models and photomodels
The Israeli model - who is dating actor Leonardo DiCaprio - says she has spent her life hunting for the perfect piece of beachwear and believes she has finally found it by creating a $120 swimsuit with surfwear brand Hurley.

Fronting the advertising campaign for her 'Perfect Little Black Bikini', the 23-year-old beauty said: "Anyone who knows me knows that I am obsessed with finding the perfect little black bikini, and always searching for a timeless, sexy suit with the best fit. I have never been able to find the perfect bikini, until now.