Tag: Bruno Mars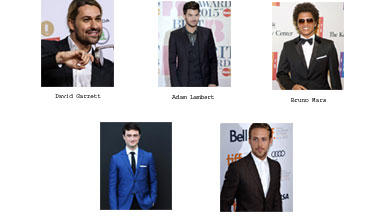 Competitions & awards
Top 5 Most Stylish Men are already known. From all of the categories, the readers of BGFN magazine, vote for their favourite fashion icons among the nominees. February 2017 winners are well known men with a sense of style and elegance.
Fashion in the industry
Please, watch the video once again. What did you notice? It made you feel better, it made you dance, it made you smile? Most probably. But I guess that you also noticed the clothing. These colorful suits and the whole eye-catching retro styling and atmosphere are definitely a key factor for the video's huge success - over 1.2 billion views, $100 000 earnings per week and the Brit Award for British Single of the Year for 2015.