Tag: Burgos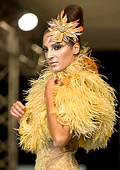 World fashion
From 9th to 11th March 2010 in Burgos, Spain will be held the XIIth edition of Castilla and Leon fashion week.

Collections womens, mens and children's clothes, underwear and swim wear, shoes and accessories for Spring/Summer 2010/2011 will be presenter by fashion brands and designers from Castilla and Leon, among which Maria Lafuente, Amaya Arzuaga, Esther Noriega, Ion Fiz, Nalia, Angel Iglesias, Javier Vicente, Anton & Moda, ORY, Teleno, Intima Farae, Evelyn, Lizetta etc.

Along with the fashion shows there is a commercial area, where the visitors and traders can see the collections closely, meet the designers and the managers of the fashion houses and make orders.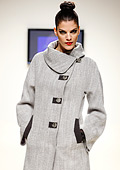 Business news
The XI-th edition of Castilla y Leon Fashion week will take place in Burgos, Spain from 6 to 8 October 2009.

Among the companies, that will show their collections for Spring-Summer 2010 and will be presented in the commercial area are Angel Iglecias, Anton & Moda, Esther Noriega, Havier Vicente, Nalia, Teleno Moda Intima, Intima Farae, Sadecor, Rojatex, Trasluz and other. The fashion show will feature pret-a-porter ladies' wear, bridal and evening wear, children's clothing, accessories, lingerie and swimwear. Up and coming designers will also show their collections.