Tag: Carla Bruni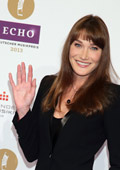 Lifestyle chronics
The newest campaign of the luxury brand Bulgari will be headed by the ex first lady of France Carla Bruni.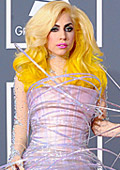 Lifestyle chronics
Pop star Lady Gaga, first lady of France Carla Bruni and Spanish actor Javier Bardem were named by Vanity Fair magazine as the best dressed people in the world.

France's first lady makes the list of the third year in a row.

In the September issue of the magazine are listed actress Diane Kruger, Kerry Maligan, Princess Mary of Denmark and the U.S. first lady Michelle Obama in a rating with a total of 45 people.