Tag: Colombia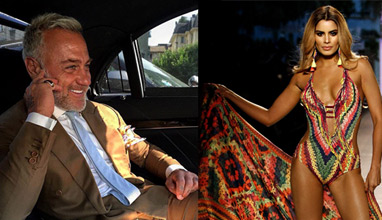 Lifestyle chronics
The 23-year-old Colombian beauty queen was recently spotted on the beach in Miami sunbathing in a fuchsia bikini and reflective sunglasses with Italian millionaire Gianluca Vacchi. Now there are rumors swirling that they could be dating.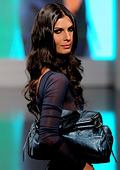 Business news
The summer in Colombia is full of fashion. After the recent Fashion Week Colombiamoda 2012, between July 31 and August 3, 2012, in Corferias, the main exhibition and fair venue in Bogotá, Colombia, takes place the International Fashion and leather show (IFLS). It showcases the most comprehensive offering of latest-collection products for professional buyers from Argentina, Brazil, Colombia, Central America, Ecuador, the Caribbean, Spain, the US, Italy, Mexico, Peru and Venezuela. The shows already started and the presented models are for Spring/Summer 2013.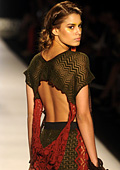 Fashion shows
Colombiamoda is considered Latin America's biggest fashion event. The fashion show, also known as Colombia's Fashion Week, takes place from July 24 to 26 in Medellin's Plaza Mayor.

Colombiamoda 2012 brings together 450 exhibitors, 600 brands and 9,500 buyers, including 1,500 international buyers. It is considered to be Latin America's biggest fashion event and is unique in the world for combining runways with trade shows and information sessions.