Tag: Denim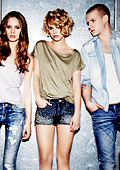 Fashion collections
Denim love - true enough! Inspiration in our veins, jeans on our skin - New Yorker is denim! Check out New Yorker's new Denim-Spot which features some of the newest articles of their collection.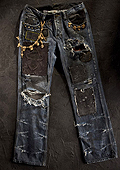 Curious news
The popular denim pants, or the so-called jeans, have become the embodiment of everyday fashion, but they can also be a symbol of a certain standard.

At the beginning of the new Millennium expensive jeans started coming back into fashion with brands such as PO Jeans, Chip and Pepper, Paper Denim&Cloth, Seven for All Mankind.