Tag: Diane Von Furstenberg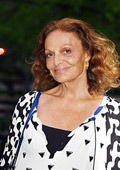 Accessories
The designer Diane Von Furstenberg openedher first store in New York for accessories.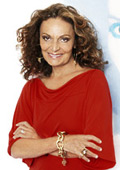 Fragrances
The coveted designer - who recently launched her new scent D Eau de Parfum - has upset US residents by pumping the strong-scented fragrance from the air vents at her store in the city's fashion-forward Meatpacking District.

One woman told the New York Post newspaper: "I literally got dizzy from this. It is putrid, awful, something you'd find on a 60-year-old matron.