Tag: Garnier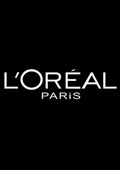 Lifestyle chronics
French cosmetic company L'Oreal whose promotional slogan is "Because you're worth it" was sued for racial discrimination because the company decided that women who are black or of Arabian or Asian heritage are not worthy enough to sell the company's shampoo reports Times.

The French supreme court decided that the company was looking for a team of only white women to promote their new shampoo line.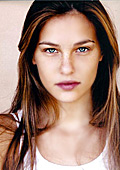 Models and photomodels
The supermodel has signed a deal to be the spokeswoman for the Triple Nutrition Hair Care and Anti-Humidity hairsprays, which will be released at the end of this month.

Bar - who has appeared in previous campaigns for Garnier - said: "I like Garnier and have been using their products for several years. Their products and ingredients fit my lifestyle perfectly - helping me keep my hair strong, healthy and shiny. It's such an honour to be the spokesmodel for Garnier Fructis' new launches, the Triple Nutrition Hair Care collection and the Anti-Humidity Hairsprays."