Tag: Helsinki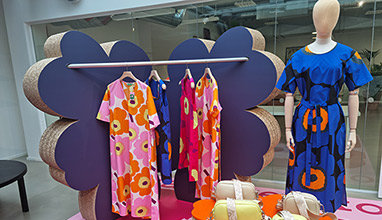 Business news
The Textile & Fashion Forum Helsinki 2023 was jointly organized by Finnish Textile & Fashion and EURATEX. It highlights the discourse on sustainable practices within the textile and fashion industry. This two-day event, scheduled for 26-27 October at the unique Little Finlandia event center in Helsinki, will also include a day of curated company visits.
Fashion fairs
The unique stories of Helsinki Design Weeks's main exhibition, reflecting on the theme of a good everyday life, together with the numerous partner and satellite events, fall into the continuum of HDW's narrative and this year's theme Once upon a time.
Bespoke Men's Suits
For over 25 years, Manglani have traveled across the world in our quest for Quality. During this period they have sourced some exceptional articles and discovered that exceptional products are not made by chance but are a result of a passion to excel.