Tag: Lisbon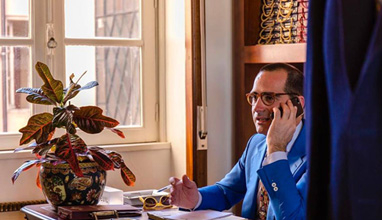 Bespoke Men's Suits
Ayres Goncalo was born and raised in a traditional tailor's family and soon showed interest in this art. His grandfather, Ayres Carneiro da Silva owner of the Ayres Alta Costura business, was considered one of the best Portuguese tailors; His career spanned seventy illustrious years where he tailored suits and other articles to a distinguished clientele, including artists, sports people, members of Parliament and bankers.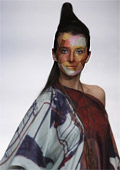 Fashion collections
The fashion designer from Bosnia and Herzegovina Lidija Kolovrat presented with great success her collection on the third day of Mercado da Ribeira Fashion Week in Lisbon.

The designer presents her thoughts on gravity, as if falling from a 79-story building. A "free fall" creates wobble and unexpected movement. Playing with pixel scale transforms the image of distance.