Tag: Liu Jo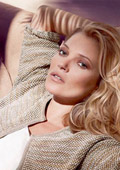 Fashion collections
Kate Moss is the new face of Liu Jo Spring/Summer 2014 campaign. The newest campaign of the beauty encompassing all the feminine and charming vibes that you have ever imagined for your most impressive and mind-blowing looks! So here come these cute shots, ready to make us go dizzy with their absolutely unique and exquisite style suggestions and designs.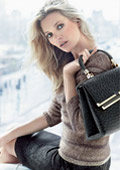 Models and photomodels
The stunning collaboration between Kate Moss and Liu Jo continues to give birth to new and amazing presentations of the Liu Jo Autumn/Winter 2013-2014 collection.