Tag: Liv Tyler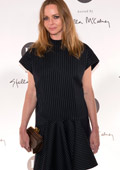 Fashion collections
Stella McCartney presented her new collection for Spring 2014. Many celebrities were there to support their favorite designer. The show was held on 10th of June in New York City.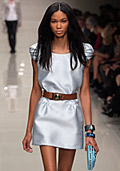 World fashion
The event closed the womenswear previews, and attracted a host of famous faces from Hollywood actresses to legendary photographers and famous magazine editors.

Models Twiggy, Agyness Deyn and Daisy Lowe, photographer Mario Testino, actress-and-designer Mary-Kate Olsen, TV presenter Alexa Chung, actress Freida Pinto, actor Dev Patel, US Vogue editor Anna Wintour and French Vogue editor Carine Roitfeld all sat front row.

The show marked Burberry's first at London Fashion Week for 10 years, with the brand deciding not to show in Milan as usual to help celebrate the 25th anniversary of the UK capital's fashion week.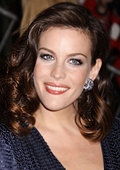 Fashion collections
The 'Incredible Hulk' actress enjoys dressing in expensive dresses when she goes to showbiz events, but claims nothing beats changing into her comfortable clothes at the end of the night.
She explained: "I really enjoy dressing up but the moment I get home I take everything off and put my sweats on or my pyjamas - I like to be comfortable.
" I still have my original pair of Converse trainers from when I was a teenager somewhere in my closet."