Tag: Miss Dior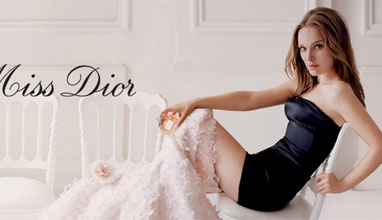 Fragrances
In 1947, Christian Dior created Miss Dior, his first fragrance. He wanted to surprise women and bring back their smiles. He drew inspiration from Catherine, his beloved younger sister. She had returned from the bleakest days of war, and yet chose to be a young woman full of life and desire. She was a paradigm of energy and light-heartedness. Miss Dior inherited her love of liberty. An adventurous heroine, governed by the passion in her heart.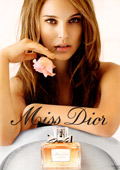 Models and photomodels
Natalie Portman appears naked in her latest advert for Rouge Dior Nude Lipcolor.

The range of lipcolours comes in eight shades, including a special hue, Grège #169, proceeds of which will benefit Natalie's chosen charity, the Free the Children Association. The star picked the hue specifically as it is one which she wears herself.