Tag: Municipality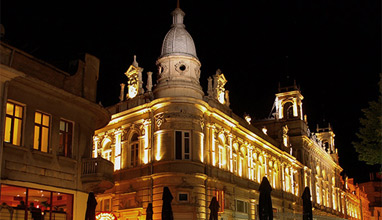 Fashion shows
On April 24th, 2010 at 8 p.m. on a stage, built on the fountains in front of Ruse Municipality will be held a fashion show of Bulgarian fashion brands "FASHION PORTAL - RUSE 2010". For the guests will be provided more than 600 seats.

After the fashion shows a cocktail will be held at the the city theater building.

In the fashion show their collections will present the brands Arda, Bordo, Deni Deor, Radina Maria, BTB and others.