Tag: River Island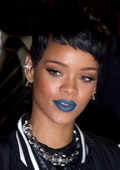 Fashion collections
Rihanna once again scandalized by her appearance as appears with blue lipstick, black and white sports jacket, transparent shirt and tight metallic jeans for the presentation of her new fashion collection in London.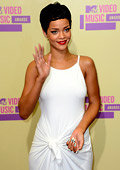 Fashion shows
The pop star Rihanna will unveil her River Island collection during London Fashion Week. The catwalk show will be held on Saturday, February 16.

"Launching at London Fashion Week is a dream come true for me," said Rihanna. " I have wanted to design my own collection for a long time and to present my collection for River Island alongside all of the other great design talent at LFW is a real privilege.