Tag: Steven Tyler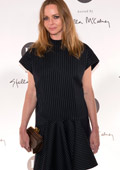 Fashion collections
Stella McCartney presented her new collection for Spring 2014. Many celebrities were there to support their favorite designer. The show was held on 10th of June in New York City.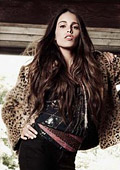 World fashion
Steven Tyler, Aerosmith's lead singer is entering the world of fashion, designing a clothing line. He has teamed up with Andy Hilfiger, Tommy Hilfiger's brother, for a 'rock inspired' clothing line for Macy's called Andrew Charles.

Steven Tyler was the main inspiration for the Andrew Charles clothing line and will star in the ads alongside Chelsea Tyler, his 22 year old daughter. The women's wear was influenced by the wardrobe of the singer Stevie Nick.