Tag: VIP Fashion Group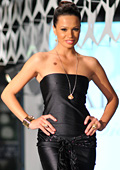 Accessories
Unique diamond collection worth 3 million dollars gathered the VIP society in Varna, Bulgaria. The оccasion was the presentation of the three diamond concepts of one of the world leaders in this branch - Altinbas. Organiser of the event was the fashion agency from Varna VIP Fashion Group.

The top models from VIP Fashion Group Dimi Drumeva, Sneji Kassabova, Irena Ivanova and Reneta Cholakova demonstrated three unique diamond collections named "Antique treasure from the royal treasury", "LOR" - a collection, symbol of the gold time and Classic - investment diamonds.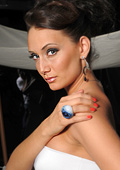 Fashion shows
Under the motto "For some, fashion is a religion", on March 26 VIP Fashion Group Agency and Mall Varna hosted a spectacular spring fashion show in the chic atmosphere of the most modern entertainment center in Varna – Playground in Mall Varna. The host of the show was the actor Simeon Lyutakov.

More than 25 fashion brands presented for the first time in Bulgaria part of their latest Spring-Summer 2010 collections.