Tag: Vienna Fashion Week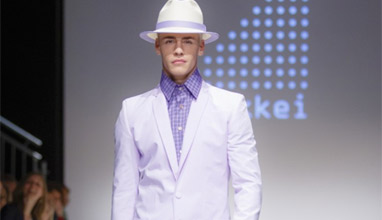 Menswear collections
Gabriel Baradee graduated from Japanese studies (Bachelor) in Vienna and Berlin and received his Diploma from ESMOD Berlin (Ecole Supérieure des Art et Techniques de la Mode). He could gain international experiences in London and Tokyo. Highlights of his career so far have been the establishment of his label by the "moving showroom" concept with fashion shows in Berlin, Vienna and Zurich (2009), the collaboration with Eva & Adele for the Art Basel Miami Beach 2010, and the "Best Newcomer Award 2012" of the Vienna Awards for Fashion and Lifestyle. In January 2013 he showed his work at the lavera Showfloor during the Berlin Fashion Week. Since 2011 he annually presents his label at the MQ Vienna Fashion Week.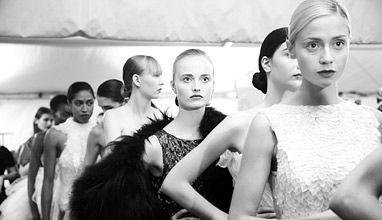 Models and photomodels
MQ Vienna Fashion Week took place in Vienna from From 8th to 14th September 2014. Bulgarian photographer Balin Balev from Varna was one of the five official photographers, taking pictures and having access to the whole show. We offer you to see photos from the backstage of the fashion event the way he saw the atmosphere - hectic, but exciting and different from the show itself.