Tag: bamboo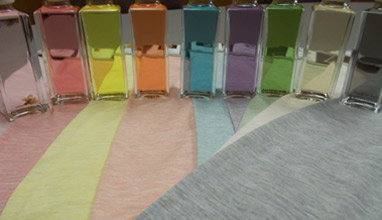 Sustainable fabrics
Shinnaigai Textile is a Japanese textile company involved in the manufacturing, processing of yarns and fabrics, woven and jersey.
The Shinnagai Spinning system has established new standards in high-quality yarns for the production of consistent, performing fabrics. This also includes the production of high tech, sustainable ranges such as Botanicaldye by Colorball™. Those qualities and fabrics are based on Lyocell, Organic cotton and organic bamboo materials.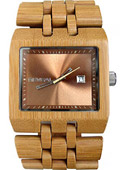 Accessories
This smart and elegant Reveal bamboo watch is handcrafted out of natural bamboo and is both a fashionable and environmental watch in one.

Bamboo is ultra durable, it's got none of that strange BPA and phthalate stuff in plastic, it's naturally great looking (no paint needed), and it's the fastest growing woody plant on earth, eager to help eat up carbon dioxide and produce oxygen for us humans.