Tag: berlin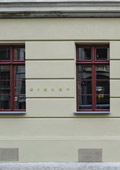 Business news
Sisley debuted its new concept store in Berlin, the first of its kind worldwide. The shop, at 12 Neue Schönauser Strasse, is in a highly prestigious location among some of the most exciting retailers in the city's Mitte neighbourhood: 14 oz and The Kooples.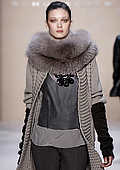 World fashion
From January 20 - 23, 2010 Mercedes-Benz Fashion Week Berlin showcases an exciting portfolio of designers in the German capital. Among the first names announced are ALLUDE, Anja Gockel, Arrondissement Aq1, CUSTO Barcelona, .DIMITRI by Dimitrios Panagiotopoulos, Hausach Couture, ic! berlin, Kilian Kerner, Marcel Ostertag, Mongrels in Common, No Ifs, PerretSchaad, Lena Hoschek, Rena Lange, Sam Frenzel, SCHUMACHER and Strenesse Blue. BOSS Black und JOOP! will show offsite.

Twice a year, Berlin transforms into a national and international fashion metropolis. As part of the Berlin Fashion Week (BFW), buyers, fashion experts and media reps come together to attend glamorous fashion shows and awards ceremonies, to visit trade fairs and to enjoy a variety of exhibitions and off-site events These two annual fashion weeks contribute significantly to Berlin's economic growth as a major style capital.