Tag: call for proposals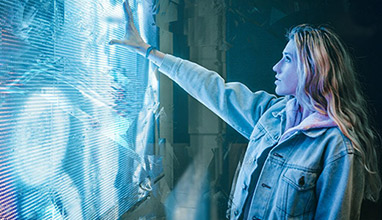 How to refresh the business
EIT Culture & Creativity releases its first open Calls for Proposals. These proposals are designed to address global challenges Europe faces in higher education, innovation, business creation, and society, with up to €10.45 million in funding available for 2024. The deadline for submissions is the 31 May 2023.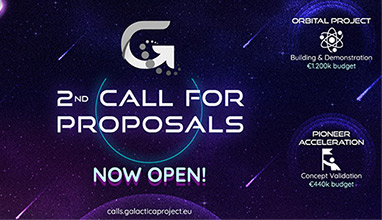 Business news
The vouchers are addressed to EU and UK SMEs and start-ups with innovative solutions that could be part of cross border or cross-sectoral value chains in textile, advanced manufacturing and aerospace sectors.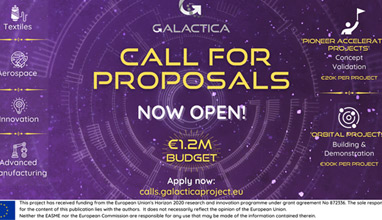 Business news
GALACTICA, which aims to demonstrate the viability of new industrial value chains regarding the textile and aerospace sectors based on advanced manufacturing across the EU, launched the first Call for proposals, with a total budget of 1.2 M€ to support European SMEs. The Call for proposals is addressed to the European SMEs and start-ups that plan to develop innovative solutions that could be part of cross-sectoral and cross-border value chains with two different funding lines.