Tag: cases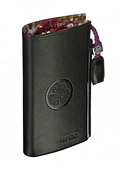 Accessories
Storied Japanese label Kenzo is the latest high-end retailer to launch a line of stylish phone accessories, following in the footsteps of Louis Vuitton, Burberry, Gucci and Hermès. As fashionistas increasingly demand designer cases for their iPhones and BlackBerries, luxury houses are cashing in on the trend.

ModeLabs, a French manufacturer and distributor of mobile phones and related accessories with operations in France, China, Hong Kong, Italy, the UK and US, is partnering with Kenzo to manufacture a line of chic yet affordable phone cases that will debut this December.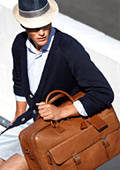 Accessories
Dunhill has a new luggage collection that is bound to turn heads.
The collection is made up of polished aluminum and consist of three different sized pieces from a briefcase to a traditional sized suitcase.
Each piece features an Alfred Dunhill monogram located at the top.