Tag: cosmetic brand
Accessories
In its summer collection many cosmetic brands rely on lip gloss more than typical lipsticks.

This is not surprising because the gloss is more suitable for daytime makeup in the summer, while the lipstick is perfect for evening gatherings. In its Summer 2011 collection Burberry presented a gloss, which would impress every woman with its texture and color range. The maker-up give prominence to three shades - № 8 Cameo (soft coral), № 4 Blush (red-purple), № 6 Brick Red (wine).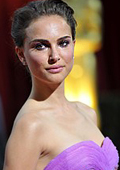 Fragrances
Actress Natalie Portman has been named the new face of Parfums Christian Dior.

The discreet beauty of the charming Natalie has not left unnoticed by the marketing department of Dior. Her work with the fashion house marks the first time the actress has represented a cosmetic brand. She joins Sharon Stone, Charlize Theron, Jude Law and Monica Bellucci in supporting the brand.