Tag: crocodile skin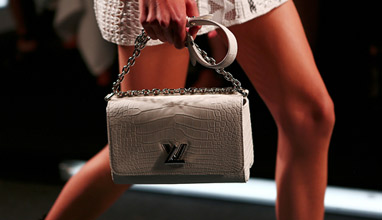 Accessories
The monologue opening the Spring 2015 fashion show takes its full meaning looking at the diversity of this astonishing collection. From lace dresses matched with clerical collars to cropped velvet trousers, or the architectural heels in the shape of the Louis Vuitton monogram flower, we discover a forward thinking wardrobe.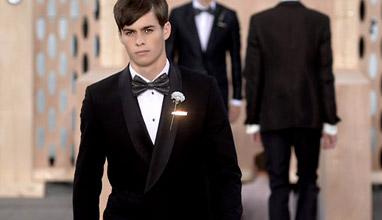 Menswear collections
On the 27 June 2013 during the Paris Fashion Week, British designer Kim Jones presented his Spring-Summer 2014 menswear collection for the French brand Louis Vuitton.
Jones is style director of Vuitton's Men's Studio for 2 years, working under the artistic direction of Marc Jacobs.
The designer is a travel fanatic and the inspiration for this collection, was his trip to the USA in January this year. In his 41 apparels, Kim Jones tried to represent this 41 archetypes: preppy, broker, frat boy, gas jockey, scout, hippie, greaser, trust fund baby, and so on.