Tag: football player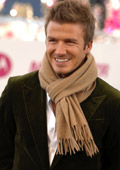 Fashion collections
David Beckham will design a collection of men's suits and evening wear for his wife Victoria.

The former singer have convinced hew husband to create a collection of men's suits and he is now working on the Fall/Winter 2011 series of garment.

"Victoria has been trying to persuade him to do it for a while and he's finally succumbed...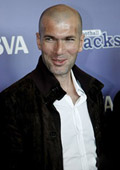 Fashion collections
Former star footballer Zinedine Zidane stars in a campaign as a model.

French football legend Zinedine Zidane is back in play as a model of the famous Japanese designer Yohji Yamamoto and his new collection for Fall/Winter 2010 Y-3.

Zidan stars in a moody, black and white series of images to promote the smort-inspired Y-3 collection which is a collaborative project between Yamamoto and adidas.