Tag: italian fabrics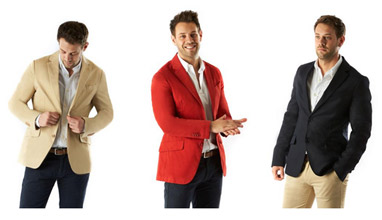 Ethical Fashion
Just being environmentally friendly and ethical is obviously not enough in a market saturated with cheap fast fashion. A 30 Year Guarantee encourages people to hang on to their clothing, whilst emphasising quality and lower cost per wear.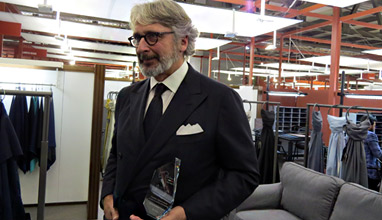 Ethical Fashion
At Milano Unica Trabaldo Togna 1840 was one of the brands that received the "303 TUSCANS" award for ethical fashion. It is awarded to manufactures of fabrics made from natural materials, following the principles of Ethical fashion and having transparent supply chain.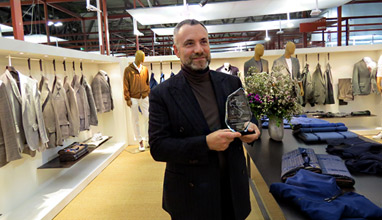 Competitions & awards
The importance of selecting the best natural fibres directly from the markets of origin, has been the cornerstone of Zegna's pre-eminence in the luxury fabric market. A positive and fair relationship with the communities, regions and countries was essential for the success and for the constant improvement of fibres.