Tag: lamb wool
Menswear collections
Spring/Summer 2018 - a collection filled with ice cream sundae colors, lots of texture and abstract prints inspired by rocket ships and bits of machinery. Short-sleeve shirts came hand-embroidered with abstract, Kelly-like swirls while scarves boasted busy patterns of rings, circles and dots. There were matte fabrics galore, as in a nubby micro boucl? — that looked from a distance like terrycloth — for a short bomber-style jacket, while Lamb worked a crosshatch one into a double-breasted suit.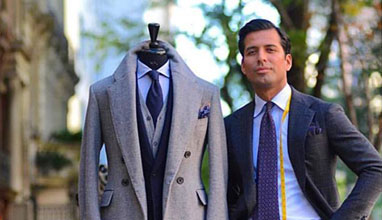 People profiles
Having spent 12 years in the menswear industry with establishments such as Paul Stuart and Ralph Lauren, Manolo decided to take his creative vision to the modern men. The garments are centered on quality, precision and hand craftsmanship. At the atelier, they combine tradition and innovation to give each one of the clients focused attention, while helping them develop a very distinguished and personal sense of style.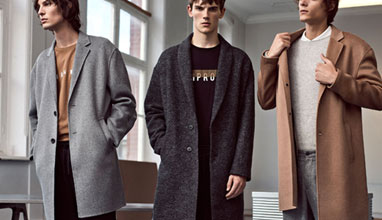 Fashion collections
The fashion giant Zara presented their proposals for the Autumn/Winter 2016 season. The accents of the collection are: the classic lapel coat, the cord trousers, the boucle coat, the lambwool sweater and the wool trousers.