Tag: leather bag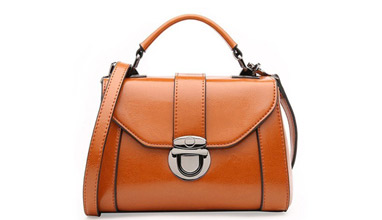 How-To
It can be confusing and frustrating shopping for a leather bag. There are many low-quality and fake leather bags on the market. Furthermore, many leather bags' hardware breaks within a season or two. To help you learn how to know the difference between a high-quality leather bag and an overpriced piece of garbage, we have gathered information from expert leather craftsmen to help you understand what goes into making a leather bag.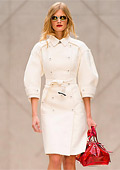 Accessories
The Blaze is this year's spring collection of handbags presented by the British fashion house Burberry. This collection attracts the attention with bright colors and modern design. Handbags are gorgeous with their hand-decorated handles.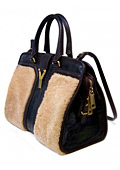 Accessories
The designers of the fashion brand Yves Saint Laurent have recently created a new bag with wool shearling. Though winter is a couple of months away, there is nothing wrong in stocking up the wardrobe with the most exclusive designer accessories.

The bag YSL Cabas is made of beige wool shearling & soft black and brown leather. It can perfectly suit your formal attire. The wool element combined with the black and brown leather adds a classy touch to the look of the bag.