Tag: moccasin
The dandy style
Loafers are the most elegant decision for hot month in informal situations. Comfortable moccasin-like slip-on shoes with decorative stitching, perfectly matching a Summer suit.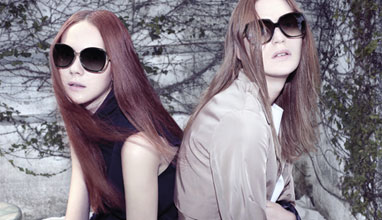 Fashion collections
CHARLES & KEITH Spring 2015 brings forth a new momentum in creation of an eclectic collection with hints of rock'n'roll influences, vivacious prints and reinvented classics.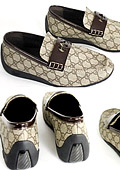 World fashion
The fashion brand Gucci never forgets men and occasionally creates new models to catch their attention. The designers created a new collection men's shoes Gucci, which are not made from leather, but from carbon fiber. This material becomes more and more popular for the production of shoes. GG Plus Moccasin is made in Italy and comes in elegant beige/ebony colors, laced in dark brown leather. The best feature of these shoes is the cut out at the front that shows a beautiful G as brand logo. The carbon fiber is found at the beautiful back heel of the shoes in the rubber sole. The shoes can be found at various stores at the price $425.