Tag: modern design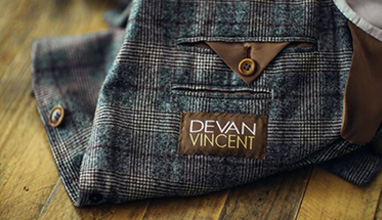 Bespoke Men's Suits
Born and raised an entrepreneur, Devan developed a passion for tailored clothing at a young age. During World War II, his great grandfather, Conrad Anderson Sanders, sold made-to-order suits for a decade in Lund, Idaho. His father, Vincent, wore a made-to-order suit and tie every day. Those bloodlines not only helped Devan cultivate a strong appreciation of the value of a well-tailored suit, but established an incredible respect for the power that personal image can exhibit via tailored garments.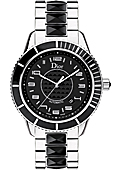 Accessories
Dior lovers can enjoy the new Christal watch.

The Christal 42mm Automatic by Dior is designed to be modern with an "Art deco" vibe yet sporty at the same time and it is crawling with jewels. The bracelet has black sapphires or you can get the other version that has a total of 190 diamonds that equates to 1.47 carats.

The dial is made of black lacquer and there are Arabic numerals with markers in between and the sapphire crystal caseback window reveals the Swiss ETA 2824-2 automatic movement.