Tag: opening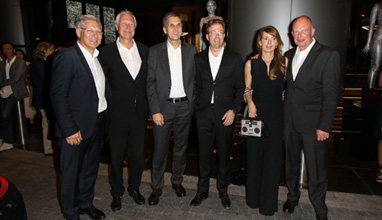 Lifestyle chronics
The Porsche Design Tower Miami, one of the world's most highly-anticipated luxury high rise developments, has come to life, creating an unmistakable architectural and engineering masterpiece. Gil Dezer, president of Dezer Development, and Jan Becker, CEO of Porsche Design Group will commemorate the Grand Opening of the first-of-its-kind Porsche Design Tower with an exclusive event held on Saturday, March 18 in Sunny Isles Beach, Florida.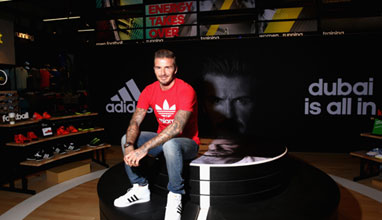 Business news
Global icon and footballing legend David Beckham today brought his 'midas' touch to the opening of a new adidas flagship store in the Mall of Emirates, Dubai to the delight of thousands of fans who caught a glimpse of the sporting superstar during a whistle-stop visit to the United Arab Emirates.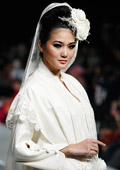 Fashion shows
The JFW 2010/11 opened with а show entitled A Tribute to Kebaya, featuring Kebaya, the national dress of Indonesian women as interpreted by more than 20 renowned designers. On Sunday JFW presented a special collection created by one of Indonesia's brightest talents Oscar Lawalata and British textile designer Laura Miles. Their collection is called Weaving the Future, in which the two designers worked together with traditional textile craftsmen and weavers, including from areas in Eastern Nusa Tenggara as well as other parts in Indonesia such as Garut, West Java.