Tag: queen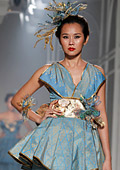 Fashion shows
Models presented creations of The Queen of Thai Silk at the Bangkok Couture Fashion Week 2012 in Bangkok, Thailand, 30 September 2012.

The Queen of Thai Silk is a union of seven designers from Thai and international, using fine Thai silk in their collections.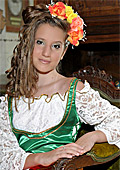 Models and photomodels
Evdokia Georgieva is 11 years old from Burgas. She will present Bulgaria on the "Mini King and Queen" World 2009 International children's festival, which will take place from 24 to 26 August. The official days of the event are 27 and 28 of August at "Lukoil House" - Burgas.

Evdokia is the newest girl at "Triumph Models" Fashion agency, she enrolled only 3 months ago. And this is her second participation in such competition.