Tag: web site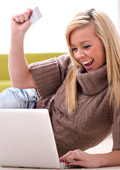 Shopping
Last week, Google Inc. launched boutiques.com, its latest e-tail venture that ties in two western cultural passions – celebrity and fashion.

Essentially a huge web mall full of individual stores, but with the benefits of search engine technology attached, it allows people to look for clothes by genre, silhouette, pattern, shape and size. Consumers will, say the creators, be able to run their own personalised boutiques by drawing up lists of their preferences, following celebrities and designers, and by teaming up with "taste-makers".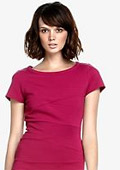 Business news
Google Inc. launched a fashion e-commerce site Boutiques.com, which uses human curators, visual recognition and machine learning technology to recommend items to shoppers.

Boutiques.com has so many capabilities and components that even Google engineers have a hard time qualifying it. It is a collection of hundreds of virtual boutiques merchandised, by designers, retailers, bloggers, celebrities, etc.