Golden Needle fashion Awards 2006 – prestigeous and unique
Zdravka Kardjanova
For the 13th time the Bulgarian Fashion Academy bestowed the prestigeous Golden needle awards 2006. The event was held on an official gala-eve where fashion and TV shook hands.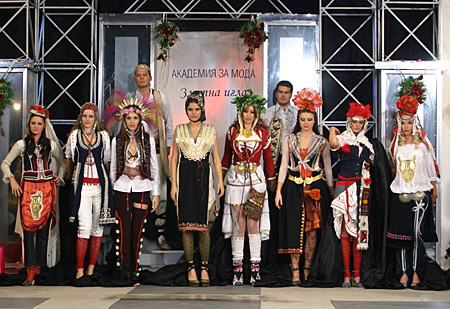 The ceremony was held at the studio of the popular bTV fashion show "Ogledala" (Mirrors).
Albena Aleksandrova won for the 3rd time the Golden needle prize, awarded by the Bulgarian Fashion Academy. Such was the conclusion when the direct electronic voting of the 36 jury members was closed. Voting results were certified by notary Aksenia Monova.
The rest of the winners are:

"Zebra" - for the Fashion house of the year; Angel Tsvetanov – for the Fashion photographer of the year; Kiril Chalakov – for the make-up man of the year.

Sub - Golden needle for the most successful debut of the 2006th got the pop-singer Irina Florin.

Golden needle for the entire fashion contribution got the famous Bulgarian designer Zhana Zhekova – a master of the formal dresses and fashion clothing for school leavers.

As usual the award figurine was made by the jeweler Angelo Krasini.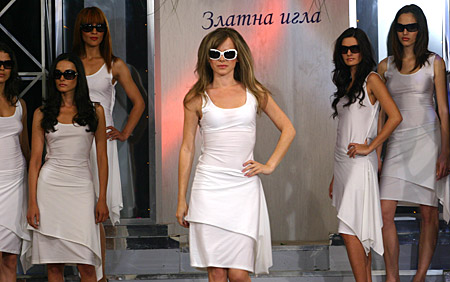 The Golden needle show presented the most recent summer trends of famous Bulgarian fashion houses and designers.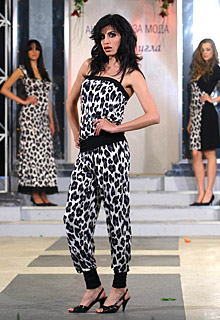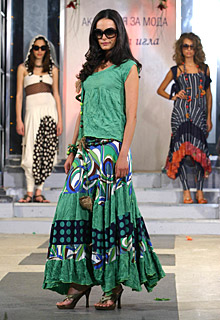 Specially-made collections were presented by PAOLA APSI Fashion Studio; TRIUMPH International with its swim-suits collection; MONRO Fashion House with the collection of designer Milena Tsoncheva; Bulgarian sunglasses KWIAT; AIMS-G boutique with collections of the Slovene brand "October" and the sunglasses of Linda Farrow Vintage as well as some own models of the fashion designer Petya Dimitrova.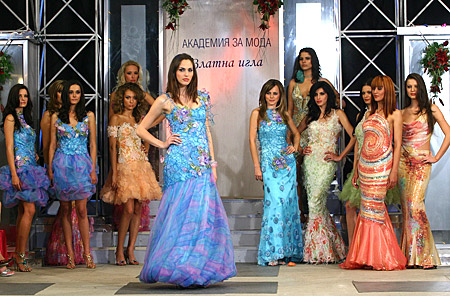 Hosts of the gala-eve were the popular bTV faces Radost and Gery from the TV broadcast "Ogledala".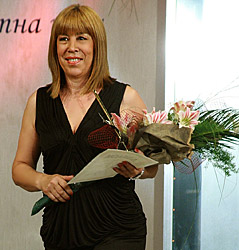 Many other famous people took part in the state ceremony – Svetlana Lechkova, a Head manager of the hotel complex "Imperia" - Sliven; Angelina Kioseva - TRIUMPH International (Sofia); Valeria Zhekova – a Head manager of I.N.A. Trading Ltd. and a Chairman of Bulgarian Association of Apparel and Textile Producers and Exporters; Moni Franses – a Golden needle 2005 winner for the fashion photographer of the year;

Miroslav Pechev – the owner of SofStock company which is the exclusive importer for Bulgaria of the brand Lavazza; Tanya Metodieva – the chief designer of TANI Fashion House and a winner of Golden needle 2005 for the Fashion house of the year; Virginia Zdravkova - a winner of Golden needle 2005 for the fashion designer of the year.

All winners were greeted personally by the chairmen of the Bulgarian Fashion Academy – Mrs. Donka Ganeva and Associate professor Lubomir Stoykov, PhD.

Well-deserver applause took teams of Bourjois and Luxor Fashion Salones which took care for the perfect make-up and hair-style of the charming models.


Photos: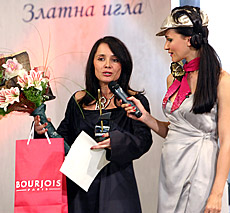 1. Models of PAOLA APSI Studio

2. Swim-suits of TRIUMPH International

3. Models of KWIAT – The first Bulgarian sunglasses

4. One of the summer models of MONRO Fashion House

5. Trendy models of the fashion designer Petya Dimitrova presented by AIMS-G boutique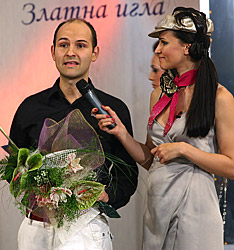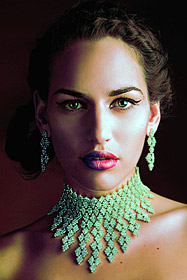 6. The "Golden collection" of Zhana Zhekova

7. Zhana Zhekova with the prize in her hands

8. A model of Irina Florin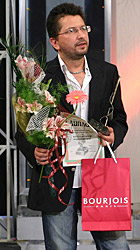 9. Irina Florin thanks for the high acknowledgment

10. Kiril Chalakov surprised again the audience with his mini-show

11. Fashion make-up man of the 2006th – Kiril Chalakov gets his Golden needle

12. A picture of Angel Tsvetanov's photo collection – a fashion photographer of the 2006th

13. Golden needle 2006 for a fashion photographer was just taken by Angel Tsvetanov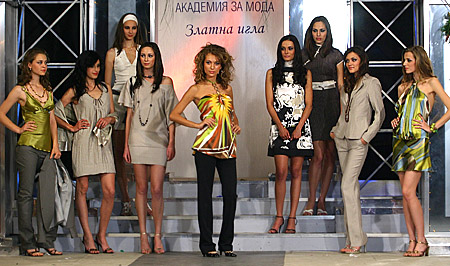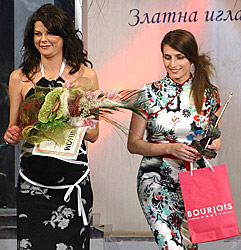 14. Models of ZEBRA Fashion house

15. Tsveti Brankova and Silva Borisova from ZEBRA Fashion house with the prize in their hands


16. Albena Aleksandrova's models

17. Albena Aleksandrova with her 3rd Golden needle prize

18. and 19. The new winners of Golden needle 2006 awarded by the Bulgarian Fashion Academy

20. The award figurines a minute before becoming a possession of the best ones in Bulgarian fashion branch for 2006th

Photos: © Bozhidar Markov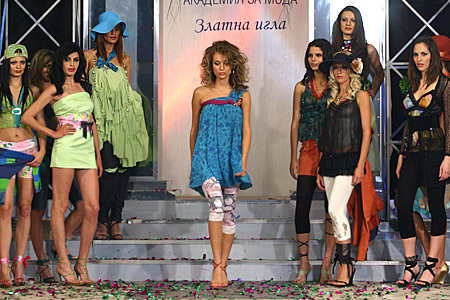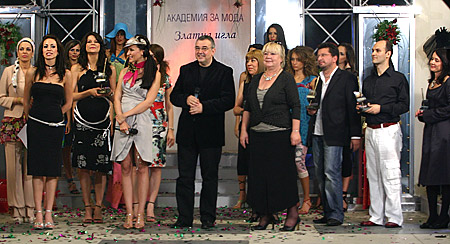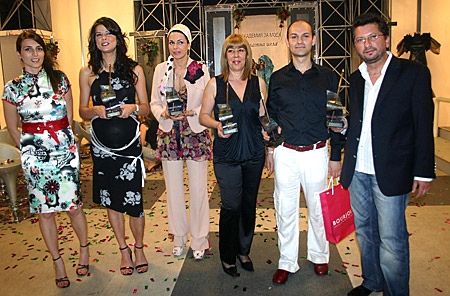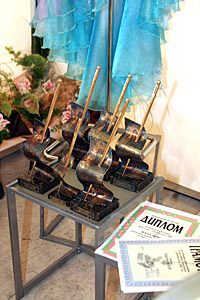 Hits: 24460 | Leave a comment