Carrera y Carrera - Love at first sight
The new collection from Carrera y Carrera is a tribute to true love, immortal love.
Once, more then 50 years ago, Manuel Carrera, founder of Carrera y Carrera, met beautiful girl, Marina. He watched, entranced, unaware that Marina had also noticed him. Sparks flew just looking at each other. And though he wished with all his might to approach her and speak with her, something stopped him.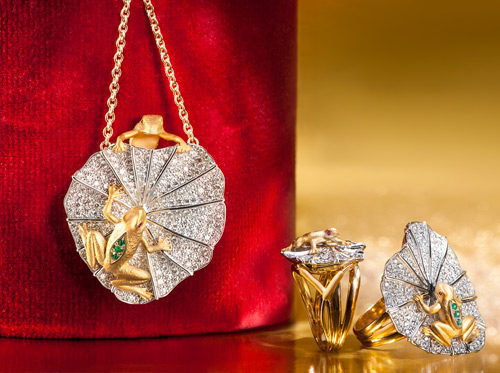 She was everything he had ever dreamed. After some time, Manuel Carrera mustered enough courage to approach her and just say "My name is Manolo". And that was the beginning of a story of unwavering loyalty and love that endures to this day. That conversation confirmed what their eyes had conveyed: true love.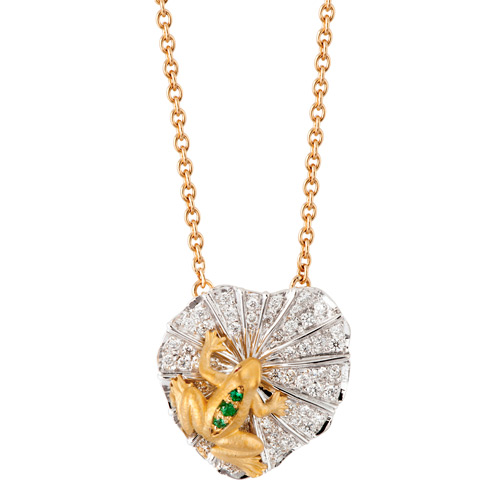 From that moment on, they have been inseparable.
This collection is the symbol of that story, of that small remnant of their common history.
Of all life is given by her, for her.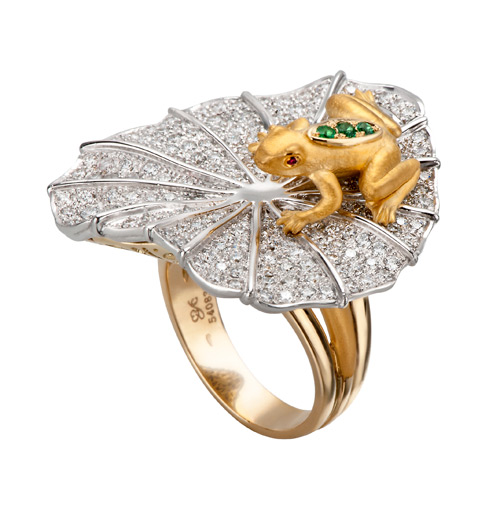 The frogs are the representation of both, a fun way of remembering that first meeting, those looks…that today continue to profess their feelings.
An icon of love
Manuel Carrera places this symbol of mutual love upon lotus leaves that symbolize elegance, beauty, perfection, purity, and the grace that are undoubtedly attributes belonging to his wife, Marina Carrera.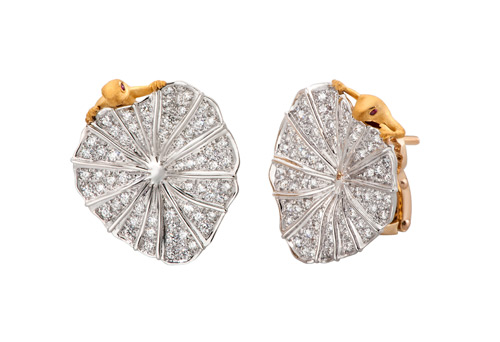 This collection is rich in precious stones such as diamonds, rubies, and emeralds. Pieces crafted in a flawless mixture of white and yellow gold. Pieces that bear the signature and know-how of Carrera y Carrera. Emphatic pieces that contrast with the delicacy of the details in each jewel.
An ode to eternal love.


Hits: 5136 | Leave a comment